May 9, 2017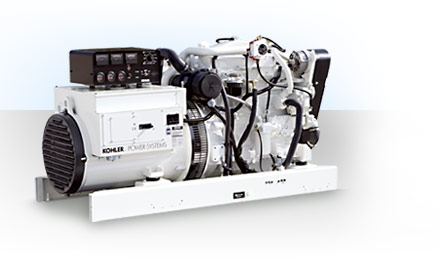 When choosing the best portable generators for boats you should take into consideration a number of things, including: the fuel type, portability, whisper-quiet operation, startup methods, fuel tank capacity, runtime at half load, and low-oil shutoff among other features. Before you explore the various capabilities of the best cruising portable generators, you want to lay out how you are going to use your portable generator onboard.
Using Portable Generator Onboard
These portable generators have the ability of providing genuinely practical power to make your boating experience a considerable step up from a wilderness camping experience.
You do not have to heat up your entire cabin with a propane stove to make breakfast when you can use an electric toaster, frying pan, as well as coffee maker from home and run them with a portable generator. In addition, the best portable generators can help you to keep your food and beverages cool without having to make port every now and then to restock your ice supply.
Features of the Best Portable Generators for Boats You Should Look For
You should look for energy efficient portable generators that provide power for your cruising requirements. The best choices should consist of compact gas powered portable generators. The gen-sets should feature engine designs with exceptional specs, including: an effective engine displacement, and a convenient horsepower. Furthermore, the engine should conveniently be air-cooled OHV. The generator you select should be able to power a few of your appliances at once, such as a TV set, coffee maker, and a toaster. The best portable generators for cruising should have a convenient number of power receptacles.
The best portable generators for boats need to provide relatively whisper-quiet operation, and the unit (s) should be lightweight as well as portable. The starting wattage and running wattage of the generator you settle for your boating activities need to be sufficient, and capable of meeting your power requirements, both at startup and continuous operation. The generator (s) needs to have long lasting frame, low-oil shutoff and overload protection. Low-oil shut down and overload protection will ensure that your generator engine is protected against frying up when it runs out of oil, and in the event that there is an overload.
Additional Features to Consider
It is necessary that you choose a portable generator that has a fuel gauge to help you monitor the fuel level at a glance. This will ensure that your lights never go off at night while cruising, since you will know when exactly to refuel. It is advisable to engage models that have multi-purpose control panel, including outlets for powering your boating activities.
The outlets should be made of rubber outlet covers in addition to circuit breaker protection, along with quick reset buttons. Ultimately, generators for boats need to feature easy transportation as well as effortless startup. The fuel tank capacity needs to be sufficient enough, in order for the generator to operate for a considerable number of hours in a single fill.
Conclusion
Having one of the best portable generators onboard will not only guarantee you the availability of power, but also provide your family with the means of using low power appliances. In short, these portable generators are not going to allow you to turn your boat into a floating palace with icemakers and air conditioning, but they do provide a new dimension of comfort to voyaging in a small boat.
For more information, contact South Shore Generator in Wareham.
Source: smarthomekeeping.com
---