January 14, 2022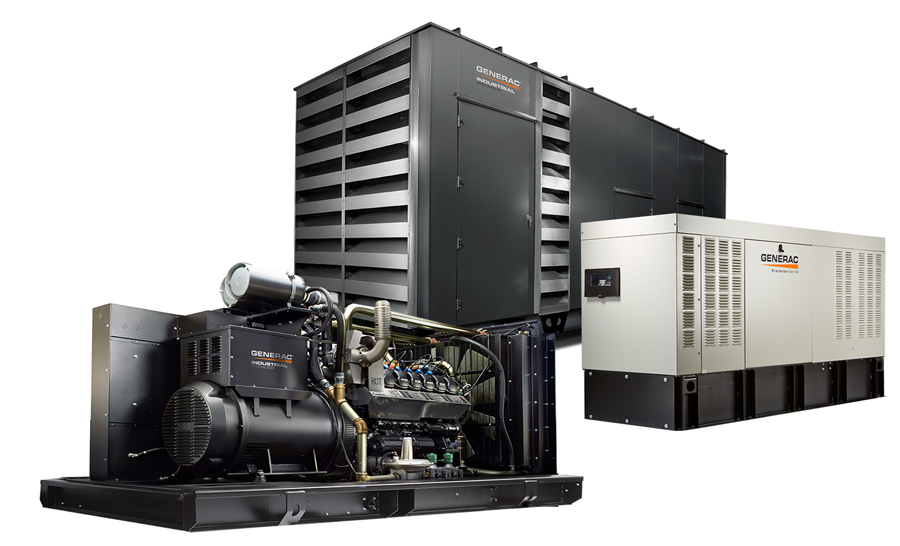 Traditionally, business standby generators ran on diesel and were expensive. Generac pioneered the development of clean, affordable propane and gaseous commercial generators. With units readily available in single and three phase voltage, propane or propane vapor and gaseous or dry fuel, there's no longer a reason for business to operate unprotected from the dangers and costs of a power outage.
PROTECTOR™ SERIES
Generac's business standby generators run quietly, stand up to severe weather, and provide built-in functionality, making generator ownership easy. Generac offers single and three phase outputs, with voltages ranging from 120V to 480V. Our Protector™ Series generators are available from 22-150kW. These kilowatt nodes are higher than residential generators. Choose natural gas for continuous supply from your local Utility or propane (or propane vapor) for a clean and low maintenance fuel source. You can also field convert any units 48kW or lower from natural gas to propane. Models with special catalysts are available to meet the emission standards in California.
BACKUP POWER FOR YOUR BUSINESS
PROTECT YOUR BOTTOM LINE. GAIN A COMPETITIVE EDGE.
Whether a power failure is simply not an option, or you just want an advantage over your competitors during a power outage, Generac standby generators make sure you're open for business during a power outage.
For more information, contact South Shore Generator in Wareham, MA.
---