May 25, 2023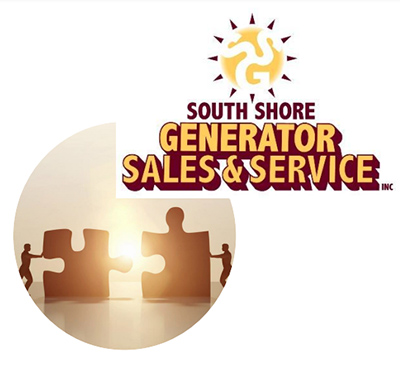 May 22, 2023
In a recent acquisition, Eric Clark and Bernadette Braman, co-owners of South Shore Generator Sales & Service, Inc. have purchased Baystate Generator LLC. The acquisition brings together two of the areas family owned and operated generator sales and service providers and was a strategic acquisition for SSG to grow market share and employees. BSG employees have been invited to join the SSG team. It is a home coming of sorts for owner John R. Taglini, as he worked at SSG prior to opening his own business almost 20 years ago.
We will continue to provide South Shore Generator customers and now the BSG customers with honest family values and service they can trust and rely on guaranteed.
"We are excited for what the future holds and look forward to working with our team to continue to serve Eastern Massachusetts, Cape Cod and The Islands as well as Rhode Island for all your generator needs." says Bernadette Braman co-owner of South Shore Generator Sales & Service.
---