April 20, 2020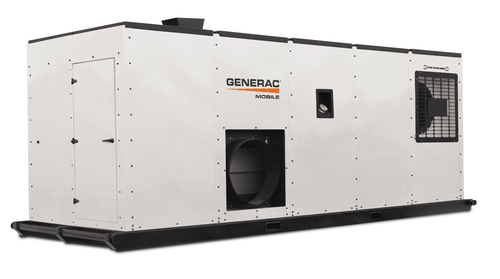 Maintain Customer Contact – While other businesses in your area may be unable to open because they do not have generators, you'll be able to maintain contact with customers throughout the storm. Depending on your business, being able to have contact with your customers during a power outage is an invaluable service.
Lighting and Security – The inclusion of a transfer switch on a standby generator means that as soon as your business looses power, the switch senses that loss and is prompted. Once the generator kicks in, your business can continue to run lighting and security systems, which help to keep your business safe from looters.
Electronic Data – Computers are vulnerable to power outages. In the event of a major storm, data stored on hard drives that you, your employees and your business rely on could be lost.
Income – Losing power could force your business to stay closed, meaning you could lose thousands of dollars for every day you're not open. A generator is a reliable source of backup power that enables your business to stay open, and allows your customers to stay connected.
Connection – Ensure your business is connected and can still operate during a power outage, including sending emails, faxes, making calls and using the internet. Being able to keep the power on enables your employees to have no downtime.
Always There – Standby generators are permanently installed at your building so they're always ready for a power failure. Fueled by propane or natural gas, a standby generator is also connected to the building's power grid by an electrician.
Know What Has Power – Another benefit to a standby generator is that you can choose which pieces of equipment or sections of the building will receive power. The building can be separated into electrical zones ensuring you receive power where you need it most.
Safer Than a Portable Generator – For a cleaner, more efficient option a standby generator is a safer alternative to a portable, gasoline-powered unit.
Sensor Based Activation – When the main power supply cuts out, the monitoring system on a standby generator engages the activation switch. Once the power is restored, the generator will shut down.
Choose the Size that Suits Your Business – Depending on your size, every business has unique power supply needs and demands. Take into account the amount of equipment, computers and buildings that you'll need to power in the event of an outage and make sure your standby generator is sufficient.
Power is reliable, most of the time. However, "most of the time" isn't "all of the time". A commercial generator makes good sense for your business. Before you invest in any kind of standby generator for your business, consider these features and talk with South Shore Generator about your options. Expect the unexpected, prepare for the unknown, and be ready for it always, with a generator.
Micrologic
---