May 10, 2021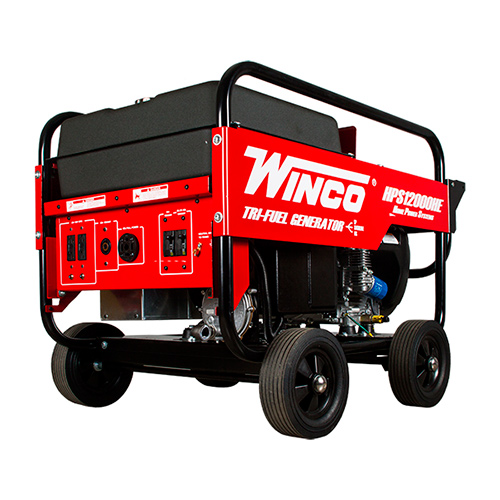 Hard working products for hard working people.
HPS12000HE-03/A
Product Features
HPS12000HE-03/A
This unit was built with versatility in mind. It is the only Tri-Fuel capable, Honda-powered generator on the market that DOES NOT void the engine warranty. It's constructed with the same engine and generator end we use on our Industrial WL12000HE.
Honda GX630
You expect the best, you get the best.The Honda GX630 is better than ever. Including improved adaptability, quieter operation, and greater fuel efficiency.
Tri-Fuel
Designed to easily transition between three fuel sources: LP, Natural Gas, and Gasoline.
Low Oil Protection
In the event there is low oil pressure, the engine will shut down, which will protect the engine from damage.
15 Gallon Fuel Tank
The EPA approved steel fuel tank design eliminates hydrocarbon emissions.
Sturdy Wrap-Around Welded Tubular Cradle
We use 14 gauge tubular steel for dependable durability.
Premium Circuit Breakers
Providing clear and instant identification of a tripped circuit.
100% Load Tested
You won't find statistical sampling here. We load test every generator before it leaves our facility.
For additional details contact South Shore Generator.
---