July 27, 2016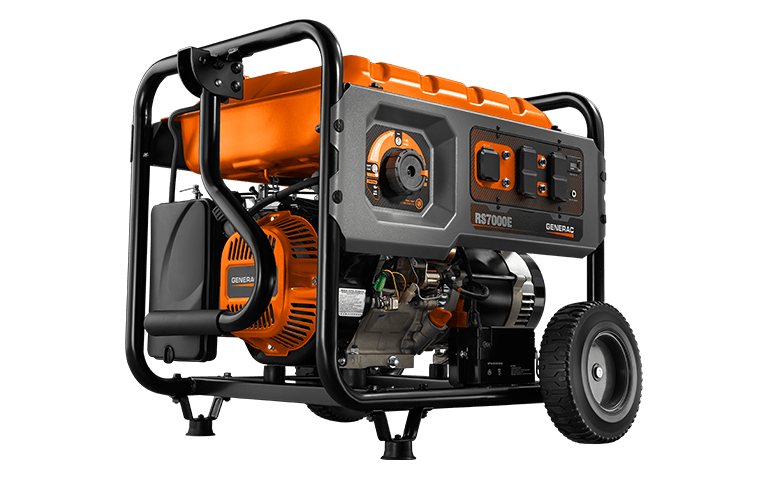 Power lines and major utilities are extremely vulnerable to hurricane and heavy wind damage. In fact, every year land falling hurricanes run the risk of leaving up to millions of people without power for extended lengths of time. Some of the worst storms, like Hurricane Sandy, have eliminated access to power in certain areas from hours up to weeks.
Outages are widespread, inconvenient, and can yield a costly impact on your home. Imagine the appliances that construct the backbone of your home: furnace, air conditioning, water pumps, water heater, refrigerator, oven – all unavailable for use. For how long is uncertain, but what is certain is you will fend for extended periods of time without access to these conveniences. Are you prepared?
Did you know?
47% of power loss in America is due to strong storms
The average cost of a single power outage occurrence to a homeowner is $1,058 per home
7 of 10 homes with home standby power choose Generac
Generac knows power. Being the #1 selling brand of home standby power in the industry, Generac consistently innovates to provide the best solutions in emergency backup power for storm outages. Generac's robust product line provides durable solutions to procuring power when the utilities cannot. In fact, Generac's products often support major utility power locations, data centers, and even cell towers during storm power outages.
With so many businesses and households trusting in Generac's expertise, rest easy knowing you can too!
So, you've decided to stay and ride out the storm. Your home is prepared to brace the unexpected. Your loved ones are safe and ready to hunker down. The heavy rains are pouring and fierce winds are tearing through your neighborhood. Then the power goes out. How do you plan to make the best of what could be a strenuous situation?
Anticipating No Power
There is something primitive to living through a power outage. No power means slowing life down by living in candlelight, self-entertaining, and having no access to modern conveniences like air conditioning, television or internet. Here are tips on withstanding no power.
Survival Tip #1 – Conservation:
It's hot and muggy. There is no power or air conditioning. Yet the refrigerator and freezer are full of food that you don't want to spoil. What do you do?
Keep It Closed. A refrigerator will stay cold for up to 4 hours without power; a freezer will last up to 48 hours. Keep the door closed, and let the unit insulate itself.
Keep It Cool. Consider putting dry ice or a block of ice within a refrigerator or freezer to extend the cold. Put only essentials into an accessible cooler with ice and use before the ice melts.
Keep It Simple. Meals should be kept simple. Keep in mind that cooking by candlelight will be a necessity. Plan some easy-to-make meals ahead of time and make sure you have the tools to prepare them.
Survival Tip #2 – Plan Entertainment:
Having no power means having more downtime. Staying occupied will keep everyone calm. Though your family may feel exasperated, you will have the answers:
Read a new book or magazine
Make your own word games
Buff up on your card game skills
Take up a new craft
Go living room camping
Start a new workout plan
Survival Tip #3 – Communication:
We all want to communicate with our loved ones during an emergency. But what happens when cell networks are down and battery power is limited? Remember to ration your resources.
Unplug. Remember to unplug major appliances and electronics prior to the power going out. It could save you a headache of repairs on devices affected by electrical surges.
Power Down. Limit phone usage to calls only. Turn off WiFi or set phone to airplane mode to extend usage. Power down your phone to maximize battery life.
Emergencies Only. Make calls only in emergencies and avoid tying up phone lines for emergency responders.
Survival Tip #4 – Safety:
Know these portable power safety tips before bringing one to your home.
Run all portable generators outside, in well-ventilated areas.
When running, keep portables away from open windows and open garages.
Keep a carbon monoxide detector in your home. It will alert you to any emissions that may creep their way into your home.
Have extra gas on hand.
Bonus Tip: An average generator can last about 9 to 11 hours at 50% load on a tank approximately 7½ gallon in size. Product ratings will vary with product models and load requirements. Just know to stock up and have extra gas on hand.
For more information on portable residential generators, contact South Shore Generator in Wareham.
Source: generac.com
---