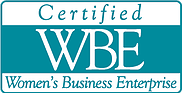 Fax: 508-291-2544
Sales Fax: 508-295-9682

2696A Cranberry Hwy, Wareham MA
info@ssgen.com
CALL US 888-339-4248
Fax: 508-291-2544
Sales Fax: 508-295-9682
2696A Cranberry Hwy, Wareham MA
info@ssgen.com
Welcome to South Shore Generator
South Shore Generator specializes in the design, installation and service of generators for industrial, commercial, residential, telecommunications and municipal applications. Whether you need diesel or natural gas/LP/generators, light towers or trailer-mounted/portable generators, South Shore Generator has the equipment to fit your application.
We are a family-owned and operated business priding ourselves on providing honest values and service you can trust and rely on… guaranteed!
96% of our customers recommend us.
88% of our customers choose us for our Technical Expertise.
Over 95% of our customers renew with us year after year.

Join Our Mailing List
Receive email updates on the latest news & products from South Shore Generator Sales & Service ...
×