September 29, 2020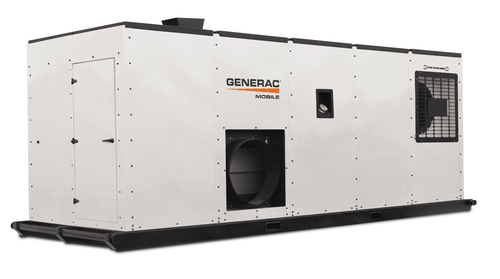 Unexpected power outages in manufacturing facilities cause production delays, product damage, and data loss. This is where emergency portable generators come into play. Proper contingency planning can allow for a generator of the correct size and output to immediately supply enough power to keep operations running until electricity is restored. Having a portable commercial generator in-place allows manufacturing to continue and business to weather the storm.
Portable emergency generators are a smart and cost-effective choice to address unexpected outages. Reliable back-up power keeps equipment and servers running during power loss, allowing you to meet deadlines regardless of weather. Choosing the right generator is a must. Consideration of power needs, equipment to be served, and manufacturing schedules is essential. Generators are sized according to the number of watts delivered. Therefore, buying from a reputable company that can help business operators choose the right equipment is also a necessary part of the contingency plan.
Businesses that suffer from power loss during a storm and do not have a reliable contingency plan in-place will suffer more from production delays and data loss. Both delay and loss can very seriously impact the bottom line by year-end. These negative consequences can often be significantly more costly than investing in a backup power contingency plan.
For more information on portable commercial generators for contingency planning, contact South Shore Generator.
---