July 23, 2019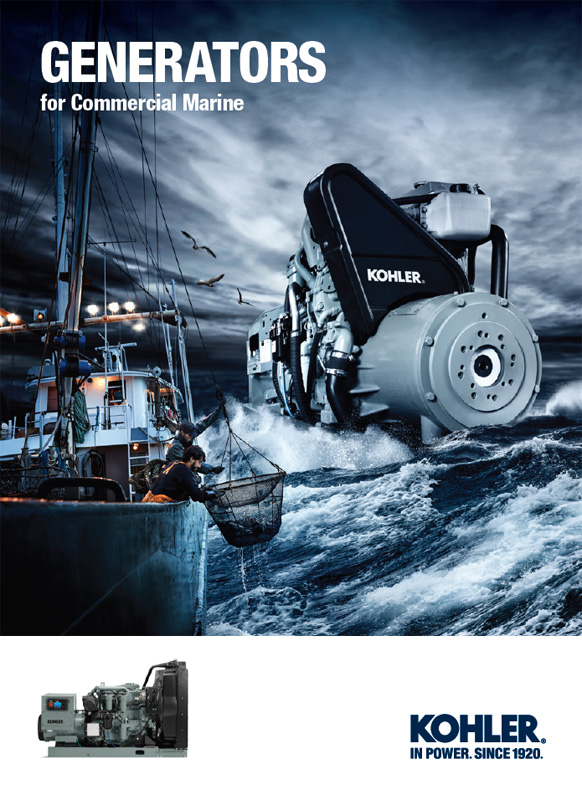 New generators use less fuel, burn cleaner, and produce more power than their predecessors.
Updating your boat's generator can pay off in a number of ways. The latest and greatest models finally utilize electronic fuel injection to improve efficiency and reduce the output of carbon monoxide (CO).
Kohler has its own small-footprint diesel model gensets starting with the 490-pound, three-cylinder 6EKOD, which produces 6 kW and offers sophisticated functioning and touchscreen interface. It fits in a 31- by 21- by 22-inch envelope, which should save space in your engine compartment. The 9EKOZD is also powered by a three-cylinder diesel and produces 9 kW. It fits into a 34- by 21- by 22-inch space and weighs 548 pounds. Finally, the 11EKOZD is an 11-kW model based on a four-cylinder diesel engine, weighing in at 616 pounds. Each Kohler genset is available in 50- or 60-hertz models and comes with advanced controllers that provide trouble-free operation. The new touch-style control pad has power and start/stop buttons, a two-line, 12-character display, and a simpler setup process. There's even a USB port for quick software installations and maintenance downloads. The controller has power management, a fuel primer, a hybrid voltage regulator, and an interface with SmartCraft instrumentation.
For more information, contact South Shore Generator in Wareham, MA.
Source: powerandmotoryacht.com
---