February 8, 2021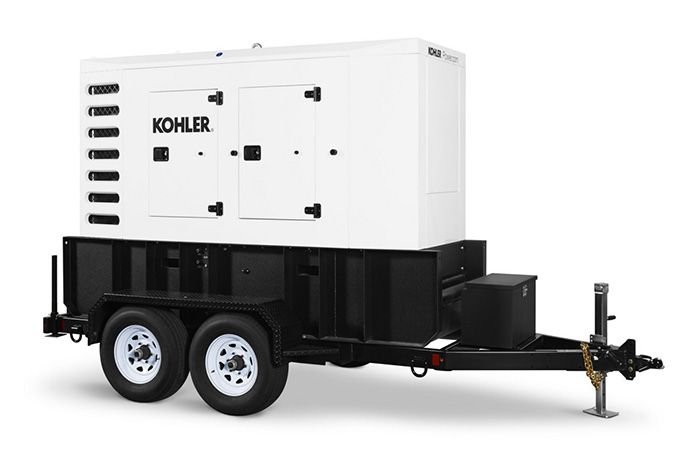 Quiet, reliable KOHLER® mobile generators give you dependable gaseous and diesel power, from remote construction sites to public events to storm recovery. They're built to withstand the elements and run for long hours in prime and standby applications.
120REOZT4, 60 Hz, Diesel, Tier 4Mobile
Standard Features
KOHLER Co. provides one-source responsibility for the generating systems and accessories
Three year limited warranty covers all generator systems and components and one year limited warranty covers the trailer
Fuel Tank 727L (192 gal.) provides 24 hours of run-time at 75% load
Sound level of 71 db(A) @ 7 m (23 ft) at full load prime rating
125% environmental containment basin for oil and coolant and 110% secondary containment tank for fuel
Kohler's DEC3500 digital controller is encapsulated for protection against vibration and environmental conditions, auto senses voltage eliminating the need to program voltage changes and includes paralleling functionality
Engine Features
Certified by the EPA to conform to Tier 4 Final nonroad emissions standards
Heavy-duty air cleaner with restrictor indicator
Battery, battery rack, and cables
For more information, contact South Shore Generator in Wareham, MA.
Source: kohlerpower.com
---