May 9, 2018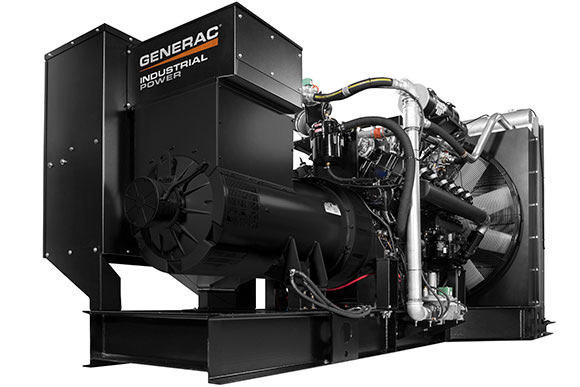 We've all experienced power outages at one point or another; probably more than once. Power outages can happen anytime, anywhere and for all kinds of reasons.
But when the power goes out, businesses have to handle situations differently. And, each business is different. Those that are prepared have backup systems and procedures in place, most of which include generators. And this is true of many businesses and industries across the nation.
What industries use backup generators? You may be surprised that a multitude of businesses use backup generators to keep their operations running 24/7 – even when the power goes out. Here are a few examples of some industries that use generators along with the reasons why.
Hospitality/Tourism
When the power goes out, these types of businesses need to make sure their guests are safe at all times.
Hotels – heating, lights, elevators, security cameras, communication services
Resorts – restaurants, trams or gondolas, pool filtration and pumps
Amusement Parks – rides, food storage and prep, restrooms, payment services
Zoos – keeping cages locked, heating/cooling animal enclosures, keeping the lights on for guests
Ski Areas – snow production machines, ski lifts, heating lodges and buildings
Casinos – slot machines, cash machines, security cameras, communication systems
Food
When the power fails companies in this sector can't afford to lose all of their products due to temperature and conditions. Distribution Centers – freezers, refrigerators, loading banks, computing systems
Bakeries/Catering Centers – ovens, packaging equipment
Restaurants – stoves, refrigerators, lights for patrons, payment stations and cash registers
Ice Cream Trucks – freezers, payment station
Seafood Facilities – freezer storage, temperature stability, communications
Government/State Services
When the power goes out, these services must still be available.
Garbage & Recycling – separation equipment, cleaning equipment, computers
Water Treatment – pumps, filtration systems, computers, communications
Schools/Universities – lights, computer systems and servers, libraries
Embassies – computer servers, security cameras and checkpoints, gated entrances
Telecommunications
The telephone is critical equipment in an emergency situation when people need immediate assistance.
Cell Phone Towers - almost every one has a standby generator on it
Switching Facilities - often have to run these with prime power in remote areas or during outages
Retail
magine getting stuck in a pitch black store?
Retailers must ensure that their customers, employees, and products are safe during a power failure.
Department Stores – lights, payment stations, security cameras
Car Dealerships – lights, computers, security cameras
Gas Stations – lights, pumps, payment services, security cameras
Entertainment
The show must go on. At a play, movies, or concert, the need for power is never ending.
Film Crews – cameras, lighting, microphones/sound computers
Concerts – lighting, sound boards, speakers, computers, ticket systems, payment systems
Events – ticketing systems, lights, communications, payment systems
Power Plants and Energy
To avoid running out of power modern power plants have generators installed for worst case scenarios.
Nuclear Power Plants - most have standby gensets installed for contingency plans
Wind Farms - for when the wind does not blow, many wind farms have backup generator sets in place
Solar Power Plants - for when the sun does not shine! Many solar installations use backup gensets
Renewable Energy Facilities & Microgrids - systems with combined renewables and energy storage often have gensets
Miscellaneous
There are all types of other companies that could potentially lose millions of dollars' worth of products and services in just a few short hours of power loss. To avoid this worst case scenario, they utilize backup generators to keep production running seamlessly. This is just a handful of the types of businesses and industries that utilize backup generators to keep things running smoothly. If you'd like to learn more about industrial backup generators contact South Shore Generator in Wareham, MA.
---