December 11, 2017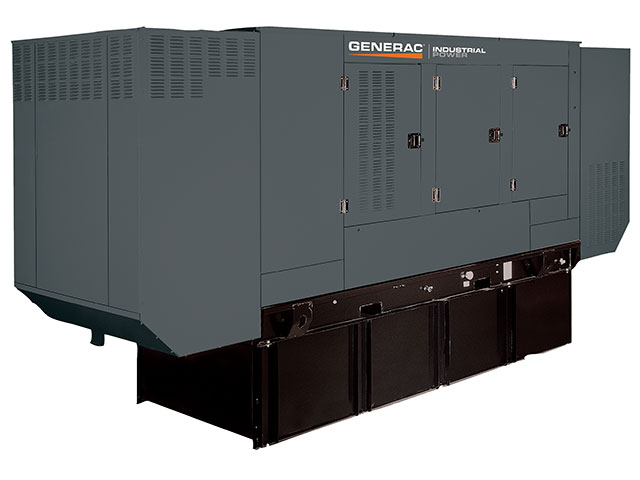 IBHS recommends retaining an expert with extensive experience with all types of generators to assist with choosing the design and installation of the right generator; specific attention should be paid to the applications required to meet your business needs.
IBHS offers the following guidelines to help you with this process:
Use local contractors, and ask for recommendations and references. Consult with several contractors in-person prior to making a decision.
Make sure the chosen expert helps select the right size generator for your needs. This will include a determination of wattage needs (constant and start-up) and voltage ratings. You also should make sure that whatever generator is chosen is rated to provide power at a frequency of 60 hertz.
Obtain all estimates in writing; including specifics about the work to be performed and the contractor's license information.
Ask for proof of insurance, for both the manufacturer of the generator and the contractor, as well as a written warranty from the manufacturer and a guarantee from the contractor.
Include the manufacturer and the contractor on the suppliers/vendor forms in your Open for Business® or other business continuity plan.
There may be local codes that require permits and inspections of plans and installation practices. Additionally, any generator transfer switch should be installed by a licensed electrician in order to comply with the National Electrical Code (NEC) as outlined in the National Fire Protection Association Publication No. 72. Some states also have safety regulations designed to prevent "back feed" (see below).
Be sure the contractor walks you through the operations and maintenance processes of the generator. You should also be given all of the operational manuals provided by the manufacturer for reference.
Testing, maintenance and operations
Most emergency generator failures are typically caused by poor testing and maintenance practices. Testing of permanently installed generators should include simulating a real power failure. This practice will test the transfer switch's function and the generator at the same time.
Please note: Only running the generator will not test the transfer switch's function, which is a critical element to proper operation during power outage.
Regularly scheduled testing and maintenance of emergency generator equipment is essential to ensure peak performance when you need it most. Maintenance contracts with third parties are a good way to make sure your system achieves prime performance.
Generators — portable or permanently installed — require the use of fuel. Diesel fuel is more prone to oxidation than gasoline, and should never be stored for longer than 12 months. If there are plans to store fuel, a fuel stabilizer should be added.
Many generators use fuel filters to prevent impurities from clogging the fuel lines. Fuel filters should be maintained in accordance with the equipment manufacturers' recommendations to prevent this problem.
Proper coolant level is critical to the operation of a generator. Check coolant levels prior to start up and monthly for maintenance.
Like any engine, a generator uses oil. Use the right type of oil, maintain the proper oil level and change the oil when it appears dirty.
Check that all air vents or louvers are in good condition, free of dirt and debris, and, if required, that they move freely during operation.
Visually inspect the condition of all hoses, gaskets and gauges to ensure these are free of cracks and operational without leaks.
At start up, check that operating pressures and temperatures are stable and within the manufacturers design parameters.
Also, when the engine is running, check for unusual engine noise and knocking. If there are any unusual sounds, turn the generator off and have it inspected by a professional.
Maintain a log of all test operations and record all readings.
In the event of an impending storm that could result in power outages, test the generator system and top off all liquids at the conclusion of the test.
Do not tamper with safety devices or attempt to repair the generator unless you are a qualified service person.
The total electrical load on your generator should never exceed the manufacturer's rating.
For more information, contact South Shore Generator in Wareham, MA.
Source: disastersafety.org
---