July 27, 2021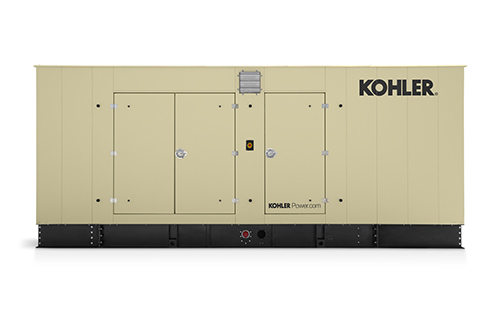 Introducing the KOHLER® 500REZXD Industrial Generator that is Perfect for Healthcare Facilities, Data Centers, and Commercial Buildings.
Features and Benefits
INNOVATIVE DESIGN
High-ambient standard cooling system (50˚C)
Onboard paralleling up to eight generator sets for redundancy, efficiency, and value
Full accessory package options including circuit breakers, battery heaters, block heaters, and battery chargers
DEPENDABLE PERFORMANCE
Ideal for crucial applications, including data centers, hospitals, commercial, and apartments
Advanced power management controllers designed for unique demands and challenges
PMG alternator provides consistent, lasting reliability
ADVANCED PROTECTION
All enclosure parts receive 100% epoxy primer electrocoat (e-coat) to provide corrosion-resistance and high-edge protection, keeping your generator like new, longer
Seamless system integration - Every controller works with our entire range of automatic transfer switches and switchgear for complete system integration
Alternator protection - This must-have technology protects the alternator from thermal overload
TESTED AND CERTIFIED
Meets NFPA, IEEE and ANSI standards
Multiple alternators options available
KOHLER enclosures are built and manufactured at the same factory as our generator systems and are factory-certified certified UL2200, hurricane-rated, and seismic-certified
Controllers
TESTED AND APPROVED
Our controllers meet NFPA and UL standards
ADVANCED TROUBLESHOOTING
APM603 allows you to store over 1,000 events and SnapShots for warnings and shutdowns that can be easily downloaded for in-depth analysis. Also allows for creation a custom data log to capture your specific needs
INTEGRAL VOLTAGE REGULATOR
KOHLER controllers deliver precise voltage regulation to protect your sensitive equipment from poor power quality
CUSTOMIZED TO YOUR UNIQUE NEEDS
APM603 allows you to create a home screen with site-specific critical data as well as program inputs and outputs for your exact needs
For more information on KOHLER Industrial Generators, contact South Shore Generator in Wareham, MA.
---