August 8, 2017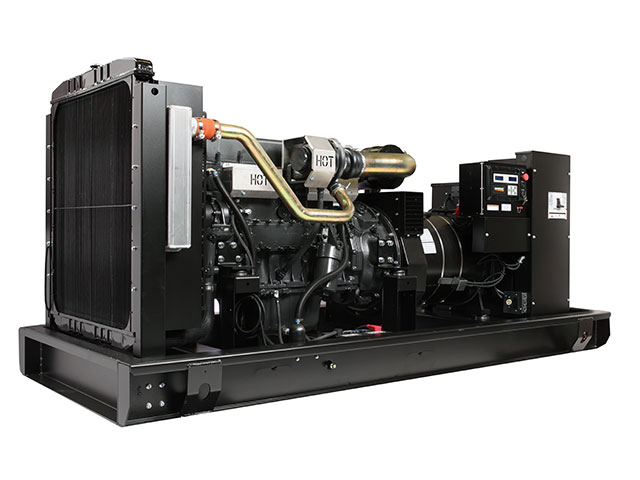 Generac Power Systems offers a large kW product line with power generators and integrated paralleling control. Regularly models receive system upgrades, improving performance, functionality, and competitiveness.
Generac offers the 750 kW, 900 kW, and 1500 kW diesel generators in its industrial product line, creating a complete offering from 750 kW to 2 MW. They can be used as either a standalone SD series generator or as an MD series generator in Generac's innovative, marketing-leading paralleling Modular Power System (MPS) with outputs up to 100 MW of power. All of the generator systems are available in an open set configuration, or with weather protected, Level 1, or Level 2 sound attenuated enclosures.
All industrial generators up to 2 MW are manufactured in Generac's Wisconsin facilities, offering engineers and contractors a fully integrated solution from a single source of accountability.
Generac continuously invests significant resources into research, innovation and product development, which is why they can offer this breadth of line that meets even the most strict customer requirements. Generac has effectively doubled its industrial product range, and is excited at how fast they have expanded their industrial product offering, becoming a true full-line solution provider. If you need a large, industrial generator, go big with Generac.
The generators are designed to give engineers and contractors the option to choose from a wide range of Generac alternators with optional temperature rises for improved motor starting in stringent application needs. Both 40°C and 50°C ambient cooling systems are offered with an enhanced option to meet various ambient temperature application requirements, while optional critical- and-hospital-grade exhaust silencers enhance sound attenuation. The robust Mitsubishi Heavy Industries engines offer market-leading altitude derates as well.
Other features include:
Full range of multiple unit-mounted circuit breakers up to 3000A
Listed to UL2200 from factory
NFPA 110 compliant
UL142 listed fuel tanks for 12 and 24 hour runtimes to meet various code requirements
Generac's highly-reliable PowerManager System Control (PM-SCi) is ideal for project managers looking for a more cost-efficient and space saving MPS solution for paralleling multiple large generators. The advanced integrated (on-board) paralleling and load management capabilities allows for the management of up to 31 paralleled generators, and can control multiple, separate transfer switches. There are six default levels for priority loads and three default levels for load shedding during system failure. The control's flexibility enables users to add both priority load and load shed levels in boolean logic. The built-in Modbus® technology allows for remote monitoring.
Other key features include:
Touch-screen display
Diagnostics capabilities through InteliMonitor® software
Data logging and trending capabilities
Programmable exerciser
Backup mode
For more information on Generac's industrial generators and the PowerManager System Control (PM-SCi), contact South Shore Generator in Wareham, MA.
Source: generac.com
---