October 31, 2016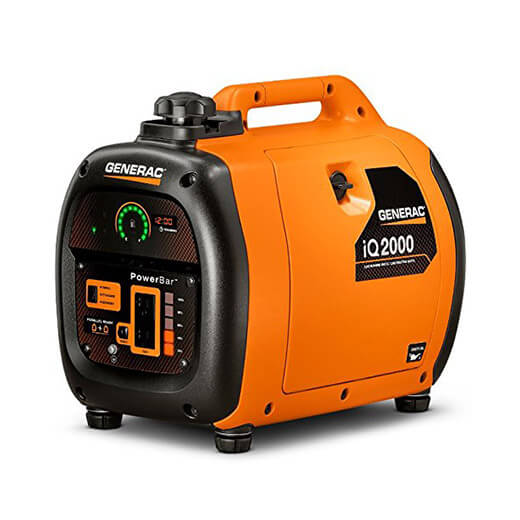 Small inverter generators are amazing machines. They're quiet, produce quality power, and don't cost a fortune. They're a big hit with campers, tailgaters and even families who need a compact power source during outages.
This new one is the Generac iQ2000. We like what we see. It addresses shortcomings with other machines and will likely lead to a new arms race in this product category—with homeowners benefitting.
First, this is plenty of power in a compact 46-lb. package. It provides up to 1600 running watts. Like all inverter generators, it's extremely fuel efficient. Its engine turns a DC alternator which inverts the current to AC by means of a computer-controlled inverter module. The engine speed varies depending on the electrical load. The more the demand, the faster the engine runs. Generac estimates that the machine will run for 5.7 hours at 50 percent of its rated load. At 25 percent of that load, its run time is rated at 7.7 hours. That's plenty of run time on a bit more than a gallon of gas. But you're unlikely to run out of gas because the Generac is equipped with a digital run time display. Other status indicators alert you to low oil or overheating. A separate Powerbar monitors how much wattage the machine is producing in relation to its full output.
Those are great features, but heavy-duty users will appreciate that this machine can run in parallel with an identical generator. A parallel kit is available that will let you hook up another iQ2000 next to it. That gives you lots of versatility regarding what you can power with one (or several) of these machines.
Experienced users and first-time users will both welcome the Powerdial on the side. It integrates start, run, and stop settings in one easy-to-read place. That will certainly help reduce fumbling when you go to start the generator in the middle of some dark and rainy night. After all, a generator is supposed to generate electricity, not hard feelings.
For more information contact South Shore Generator in Wareham, MA.
Source: popularmechanics.com
---