September 18, 2017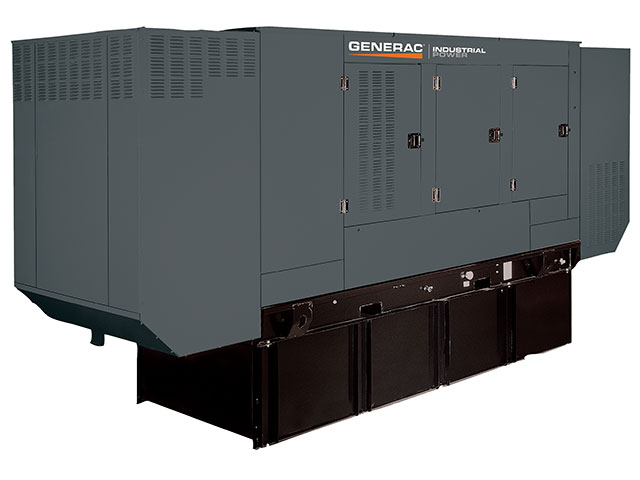 Generac power generation has cutting-edge product development, a network of experienced dealers, and an in-house customer support team. Generac's singularity of focus and commitment to providing reliable power solutions is unmatched in the industry. It's a commitment that's easy to see in products like the Generac MPS (Gemini) and factory-equipped Bi-Fuel generators and in industry-exclusive tools. Plus, with the new line of single engine generators (6 kW – 2 MW), Generac is one of the largest suppliers of standby and prime power solutions in the industry. Not to mention the largest supplier of peace of mind.
The Traditional Choice for Standby Power. Diesel-fueled generators are an efficient choice for high kW applications, as well as for facilities where code requirements call for on-site fuel storage, like hospitals and 911 call centers. To provide the best possible diesel-fueled standby power solutions, Generac identifies and prequalifies diesel engines proven in real-world applications under adverse conditions. Then we work hand-in-hand with best-in-class diesel engine manufacturers to optimize designs specifically to meet Generac requirements.
Enjoy Long Running Times Without Refueling. In the past, gaseous fuels had been avoided in industrial backup power applications based upon cost effectiveness, power density, and perceptions of durability and fuel reliability. That is no longer the case.
Cost-effective Engines: Automotive-style spark-ignited engines are more readily available in high volumes, making them more cost-effective components to source than similarly sized diesel engines.
Long Running Times: A key benefit to natural gas fuel is long running time. Because natural gas is supplied by a utility, refueling is not an issue.
Environmentally Friendly: Not only do natural gas-fueled engines emit fewer nitrogen oxides and particulate matter than comparable diesel-fueled engines, but they avoid the fuel containment, spillage, and environmental concerns associated with storing diesel fuel.
The Only True Bi-fuel Solution. Generac Bi-Fuel generators start on diesel fuel and add natural gas as load is applied, until the unit runs primarily on natural gas. It's not a new concept—bi-fuel engines have been used in commercial applications for decades. But Generac's Bi-Fuel generators aren't after-market conversions in the field, unlike practically every other bi-fuel solution on the market. They are fully integrated solutions. That means every fuel train component, every sensor, every actuator is specifically designed, engineered, and factory tested to work together. Optimally. Efficiently. And backed by a full Generac factory warranty and product support.
This gives Generac Bi-Fuel generators the added benefit of being EPA compliant from the factory—the only bi-fuel systems on the market that can make such a claim.
No matter what you need standby power for, whether to keep a hospital operating, a data center functioning or a factory producing, count on Generac Industrial Power to provide the right product to meet your demands. With our newly expanded product line, you'll find the reliability, consistency and flexibility to handle any power need.
For more information on industrial generators, contact South Shore Generator.
Source: gens.generac.com
---