September 5, 2018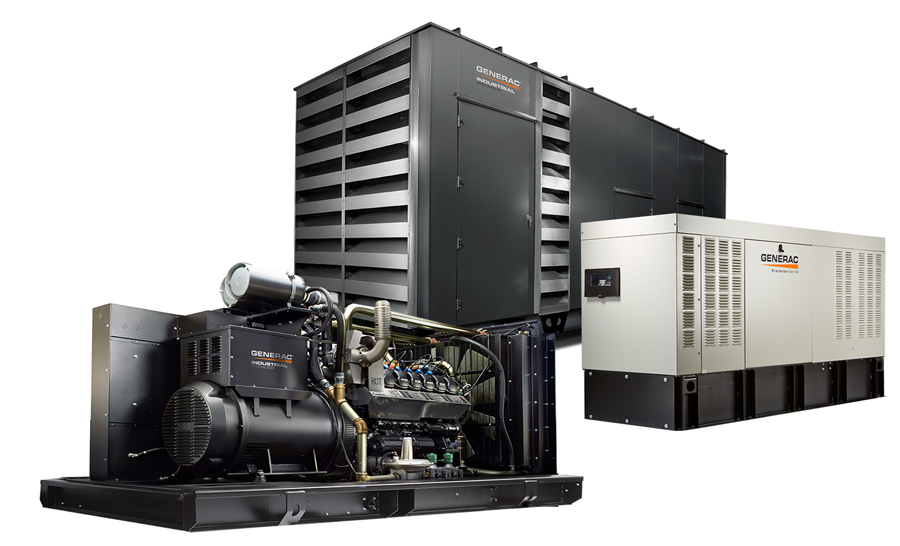 In the U.S., "what-if" power outage scenarios are becoming "when-if" scenarios. Between 2000 and 2013, there were an average of 200 reported power grid outages per year, which does not include the plethora of weather-related outages or accidental outages, which can be caused by animals or human error during a construction project.
We understand that small businesses drive our economy today. And, frankly, we don't consider any business to be "small" because so much is at stake—your brand's reputation, your staff's livelihoods, not to mention your significant investments in equipment, electronics, facilities, and inventory.
No matter what your need, back up industrial generators can protect your business from the damage of power outages. You can rely upon standby generators to protect your bottom line and give you an edge over the competition, with the best power for small business.
Industrial Power Offers Many Choices
Generac offers a variety of small business power solutions—from easy to maintain small kW natural gas generators ideal for convenience stores, warehouses, and offices—to large multi-megawatt paralleled solutions to ensure that your larger business runs smoothly.
When you start your business, every capital investment you make is critical. Generac's innovative Modular Power System (MPS) can provide the needed initial kWs of power along with the benefits of redundancy, scalability, and safety, through integrated paralleling.
Since paralleling is built into the generators, the MPS system allows for growth, requires less space, and reduces your initial capital cost.
The costs to specify and install two lower kW paralleled versus one larger kW are quite similar. This makes choosing Generac's MPS a smart decision for all types of and sizes of businesses.
Fuel Choices to Meet Emissions Concerns
On-site diesel fuel has been the traditional choice for standby power. At the same time, Generac manufactures generators that run on natural gas and liquid propane (LP) fuel, providing reduced emissions and maintenance, compared to diesel.
We also offer pioneering bi-fuel generators, which start on diesel and transition to natural gas as load is applied, providing significantly longer runtimes with less diesel fuel storage. This allows you to choose the standby power system that is the best fit for your business.
At South Shore Generator we can provide guidance on our durable and dependable gensets, as well as give advice about working with local codes and your local AHJs. For more information, contact us.
Source: generac.com
---