September 5, 2017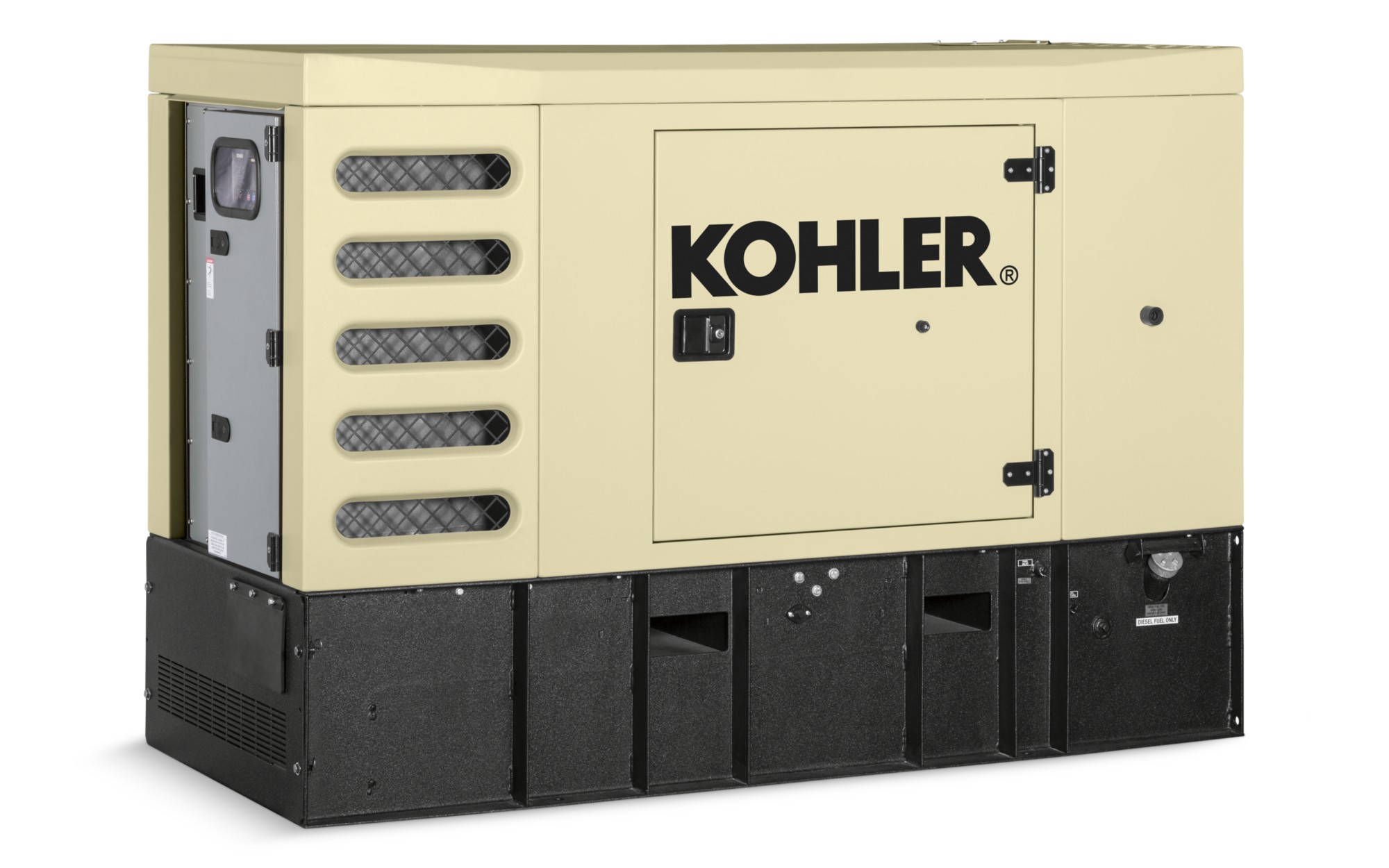 Think about the most important places in the world: hospitals, airports, data centers, water treatment plants, etc. Those are the places we protect. The ones that absolutely have to have power—no matter what.
And with diesel generators ranging from 10 to 4000 kW, there's no job too small, no building too big. KOHLER diesel generators are available EPA-certified. And you can customize them any way you like with a variety of accessories.
EMISSION-CERTIFIED - EPA-certified, industrialgrade engines meet the latest emissions requirements
HIGH-AMBIENT COOLING - Designed to meet extreme operating conditions
KOHLER PMG ALTERNATORS - Provide advanced short-circuit capability and meet NEMA MG 1, IEEE and ANSI standards
KOHLER DECISION-MAKER® - CONTROLS Available with a variety of controls–basic, advanced and paralleling
OPTIONS AND ACCESSORIES - Improved motor-starting alternators, heavy-duty air cleaners, enclosures, fuel tanks, block heaters, multiple circuit breakers and more.
For more information on diesel industrial generators, contact South Shore Generator in Wareham, MA.
source: resources.kohler.com
---