April 27, 2020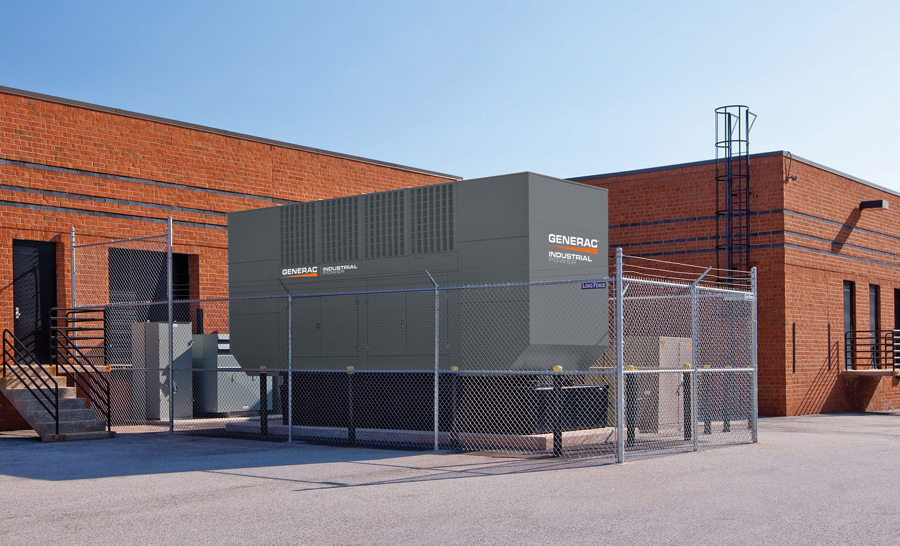 Bi-Fuel generators combine the power of diesel fuel with the longevity of natural gas. They meet the NEC and NFPA code requirements for on-site fuel storage while providing the reliability of natural gas flow during a crisis or extreme weather event. Should natural gas not be available, bi-fuel generators can run on diesel fuel alone. By offering fully integrated solutions that are the only EPA-compliant bi-fuel generators available straight from the factory, Generac is able to provide dependable solutions with flexible fueling options to meet the needs of various backup power applications.
Inventive Bi-Fuel: The Ideal Combination of Diesel Power and the Longer Running Times of Natural Gas
Severe Weather. Human Error. Power Grid Vulnerability. Any one of these could leave thousands, even millions without power for days, sometimes weeks. You wisely installed a backup power system. If that system is based solely on diesel fuel, your power only stays on while the fuel lasts. With roads blocked and fuel being allocated solely to the most critical locations, your business could soon be plunged into the dark, waiting for power to be restored.
The solution is a Generac BI-FUEL™ generator. These inventive generators start on diesel fuel and add natural gas as load is applied, until the unit runs primarily on natural gas--offering dual fuel reliability. Statistics prove that natural gas lines are rarely affected during major disasters, so our BI-FUEL™ generators offer a continuous and reliable source of fuel, when you need it most.
BI-FUEL™ engines have been used in industrial applications for decades. However, the majority of those applications are third party, after-market conversions performed in the field. Generac offers fully integrated solutions that are the only EPA-compliant generators straight from the factory.
For more information, contact South Shore Generator in Wareham, MA.
---