April 10, 2023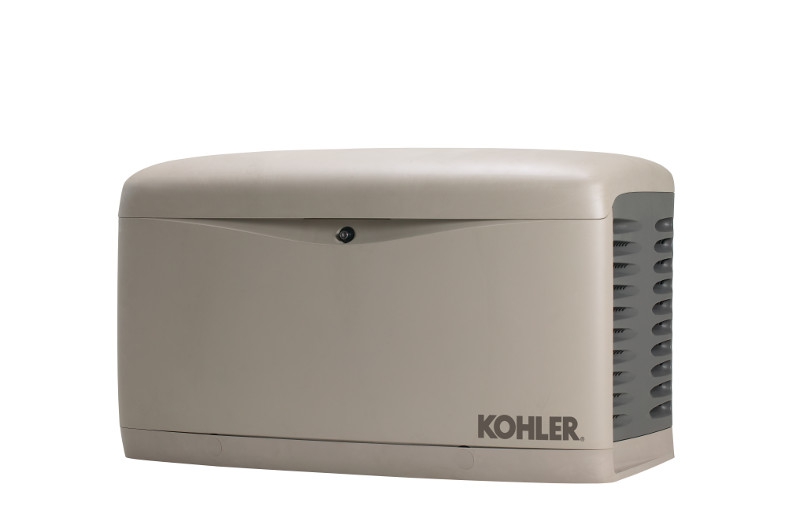 Building a new home is exciting, and there are so many decisions to make. From flooring to countertops to appliances, you pick every item with care. One item you may not have considered is a standby generator. If you live in an area prone to storms or power outages, a generator is a smart addition to your new home.
There are a lot of benefits to installing a standby generator during construction rather than retrofitting it later. It'll save you money now—and possibly throughout the future of your home. Let's explore the reasons we encourage adding a generator while building your home.
1. YOU'LL SAVE ON INSTALLATION
Installing a generator is easier and less expensive during the building process since your builder can plan for it. Since standby generator installation involves your home's electrical system and gas line, working it into a construction project is easier than adding it onto an existing home. It is also more affordable to have a gas line installed before construction is complete. And if you're already having gas appliances installed, that same line can be connected to your generator.
2. YOU CAN ADD A GENERATOR TO YOUR MORTGAGE
While there are multiple financial benefits to installing your generator during construction, one of the biggest is the ability to roll the cost of the generator and installation into your new mortgage. This typically does not add a significant amount to your monthly payment, and the peace of mind is priceless.
3. YOU MAY PAY LESS IN HOMEOWNERS INSURANCE
An often overlooked benefit of having a generator are the potential savings on your homeowners insurance policy. While not all insurance carriers and policies offer a discount, many do. Adding a generator to your new build may result in savings right off the bat.
4. IT'S A GREAT WAY TO PROTECT YOUR NEW HOME
As you settle into your new house, you shouldn't have to worry about power outages and the damage they can bring. Power outages may lead to issues like water damage from burst pipes, food loss due to freezer/refrigeration not working and basement flood damage due to sump pump failure. With reliable backup power from a KOHLER home generator, you'll have less to worry about when the power goes out.
Contact South Shore Generator Sales & Service today for more information.
---