April 11, 2022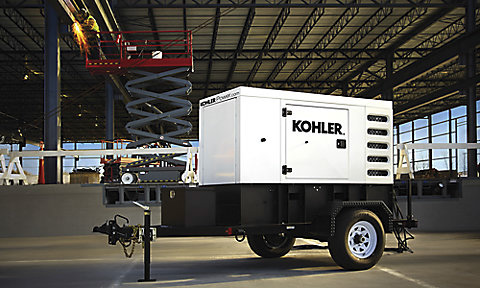 When planning an event, you simply need things to work well, without fail. From initial coordination through installation and on-site support, Kohler Generators are prepared to deliver. Whether it's electrical needs for a festival for attendees numbering in the tens of thousands or a corporate gathering for a few hundred guests, Kohler generators are the solution.
When organising your concerts, film shoots, festivals or conferences, you need a reliable, soundproofed and low-emission source of electrical energy.
KOHLER offers mobile generators incorporating high-performance and noise-reducing technology, an ideal range for sensitive environments such as events and urban settings. We make every effort to minimise the emissions and maximise the reliability of these products.
Numerous companies place their trust in Kohler by choosing specially designed for mobile applications and events. Specifically developed for this demanding market, the range comprises soundproofed generating sets with covers or in containers as well as compact or portable generating sets for reliability, durability and quality light source.
Let us help make your event the resounding success you envision.
---