August 9, 2016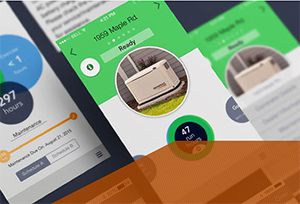 Generac Power Systems has a mobile app for the popular Mobile Link cellular remote monitoring system. The apps make it easier than ever for consumers to monitor their home standby generators using their mobile device.
Actually, 86 percent of smartphone owners use their smartphone for 'just-in-time' information, like getting current traffic information or seeking help in an emergency. Mobile Link and the app are designed for these people. They want to know right away when their generator is running or when it needs maintenance. The Mobile Link app makes that information easier than ever for customers to get.
The Mobile Link app is currently available for both iOS® and Android™ devices, and it's free and downloadable on the iTunes™ App Store, Google Play™ and the Amazon Appstore.
Introduced in 2013, Mobile Link lets home standby generator owners view their generator's status and maintenance needs, set the unit's exercise schedule, review its running and maintenance history, and receive push notifications to indicate status changes. In June 2014, new functionality was introduced that lets owners arrange to send notifications to their local dealer. This makes maintenance easier, since dealers can spot any issues in advance and can ensure the generator is operating smoothly, no matter the homeowner's location.
The Mobile Link device attaches in minutes to the outside of the Generac automatic backup generator enclosure and connects to the generator's controller. Mobile Link sends data via cellular network because it is easier to configure and more reliable than the Ethernet and telephone connections used by many competitive monitoring solutions.
The Mobile Link device has an MSRP of only $279. The first year of cellular data is included with the purchase, after which homeowners can renew for $99 per year for a subscription, or at a discounted rate of $249 for a three-year subscription, less than many other competitive solutions.
Mobile Link is compatible with most Generac, Honeywell, Centurion, Siemens, and Eaton brand standby generators up to 20 kW manufactured from 2008, and 22 to 60 kW standby generators manufactured from 2010.
For more information contact South Shore Generator in Wareham, MA.
---