April 10, 2018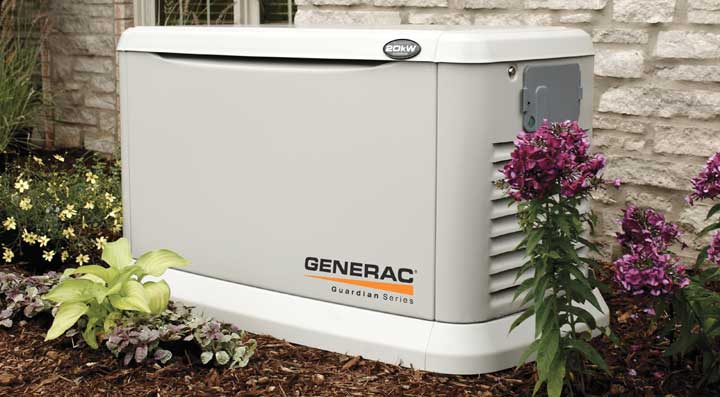 The purpose of a whole-house generator or back-up generator is to provide electricity for the entire house when the power goes out. No doubt lots of people in our region were wishing they had installed such a generator before the blizzard and snowstorms of March.
Most people, however, won't lose power all that often and so won't be using their generators all that often. Among those who have used their generators this season, there are many complaints on the internet of generators breaking down after only 100 hours or so of operation, so it's important to shop around for a generator with good reviews. Among the top-selling brands are Generac and Kholer, and they each have many different models.
It is also important to break down comparisons along specific features, such as for the quietest generators. This could be important because an increasing number of communities are adopting noise ordinances, and if a generator creates more than 65 decibels during operation at night, a fine could be levied against the owner.
Whole-house generators typically run on natural gas or liquid propane, and some also run on gasoline and diesel. The best choice is likely to be propane, because unlike gasoline and diesel, which degrade after a matter of months, propane can last for many years if it is stored correctly.
Another reason for choosing liquid propane over gasoline or diesel is that it produces less pollution than the other two forms of fuel. Still, it's not entirely clean, and according to the environmental protection agency, burning any of these fuels in a generator will produce hazardous air pollutants that have "adverse human health and environmental effects." Further, while liquid propane is not quite as efficient as diesel or gasoline, it could be available during blackouts when diesel or gasoline are not because electricity is not available to power the pumps.
Because an automatic transfer switch needs to be installed to switch your home from being powered by the grid to being powered by the new generator, manufacturers recommend that a licensed electrician be hired to do that. The automatic transfer switch also prevents electricity being produced by the generator from flowing back out into the grid, which is not only wasteful but could be harmful to anyone working on downed power lines.
Further, using a professional installer is often required to ensure that warranties are in effect. Many generators also require that a concrete pad be installed to hold the unit, so all of these costs should be taken into account.
For more information on whole-house generators, contact South Shore Generator in Wareham, MA.
Source: riverreporter.com
---