October 11, 2023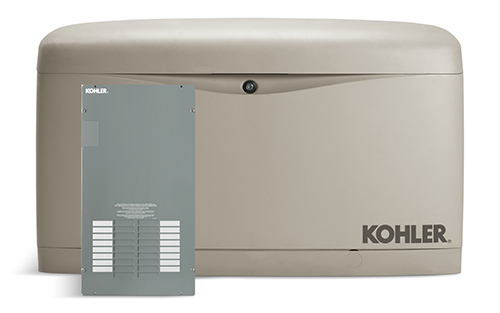 Q: How do I know if a standby generator is right for me?
A: If you're at risk of losing your personal property if the power fails, you'll want to consider standby power. We've had people tell us about terrible losses they've gone through. One family came to us after their pipes froze during a winter outage. They had water dripping from the second floor down to the basement. The best time to have a standby generator installed is before something like this happens to you.
Q: How much should I budget for a standby generator?
A: A standby generator is permanently installed outside your home, like a central air conditioning unit. It's not a portable or temporary device; it's an investment that can protect your loved ones and your home in the event of a power outage. Equipment cost depends on the amount of backup power you need. Installation cost varies depending on your situation. A generator, transfer switch, and installation by one of our licensed and certified dealers could likely cost between $5,000 - $10,000 total.
Q: What size generator do I need?
A: Ask yourself how many things you'd like to operate during a power outage. Sizing can vary depending on if you're looking to back up critical power needs (like your sump pump, fridge, basic lighting, and garage door) or your entire home so that it would function as if there were no power outage. Kohler offers solutions for both scenarios and provides a very useful generator sizing calculator.
Q: What does the installation involve?
A: You'll want a certified dealer like South Shore Generator to install your generator. Your local dealer will go through a site survey and you'll discuss scenarios for generator placement on your property that are in accordance with your local codes and ordinances. Ideally, you'll select a spot that's close to your home's incoming gas and electric supply. Then, your dealer will level the surface where your generator will be placed. Often, crushed gravel and a pre-fabbed concrete pad, or a concrete slab will be laid prior to installation. Finally, your dealer will install the automatic transfer switch and will connect it to your generator.
South Shore Generator in Wareham, MA is a great resource to help you find a standby generator that suits your needs, respond to any questions that you might have, and provide you with a quote and further information customized to your situation. Contact us!
---