September 22, 2022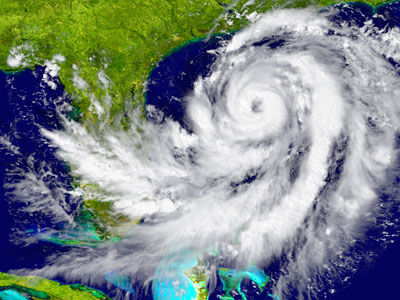 During a hurricane
When a Watch is issued: This means storm conditions are possible and could reach your location within 48 hours or less. Although a watch does not guarantee your location will be hit, it's still best to prepare to take action. If there are any last-minute supplies needed to fortify the home and emergency kit, get them now. Lines may already be long and supplies running short.
When a Warning is issued: A warning means a storm will move in the area and is expected to hit in 36 hours or less. Hurricane preparations will begin to get difficult due to wind increase and long lines for supplies.
Evacuating
If an evacuation has not issued by local authorities, make an informed decision to stay or go.
PLAN TO GO IF:
You live in a manufactured or mobile home
Your home was built prior to current hurricane building standards
Your home is vulnerable to a storm surge or flooding
An evacuation has been issued
During the Storm
Take shelter in the safest room in the residence.
Monitor updates with a radio or television.
Save cell phone battery as much as possible in case the power goes out.
If power is lost, unplug all outlets to reduce the chance of damage due to a power surge.
If flooding nears the home, turn off electricity.
Evacuate if the home is damaged or an emergency official orders it. Go to a neighbor's home or follow the emergency official's directions.
NEVER put a generator inside the home. CO2 is odorless and colorless and can kill in minutes. Generac and PGMA recommend not placing a generator within five feet of any livable space. That includes a deck or patio.
For more hurricane preparation tips, contact South Shore Generator Sales & Services
Source: generac.com
---