October 10, 2016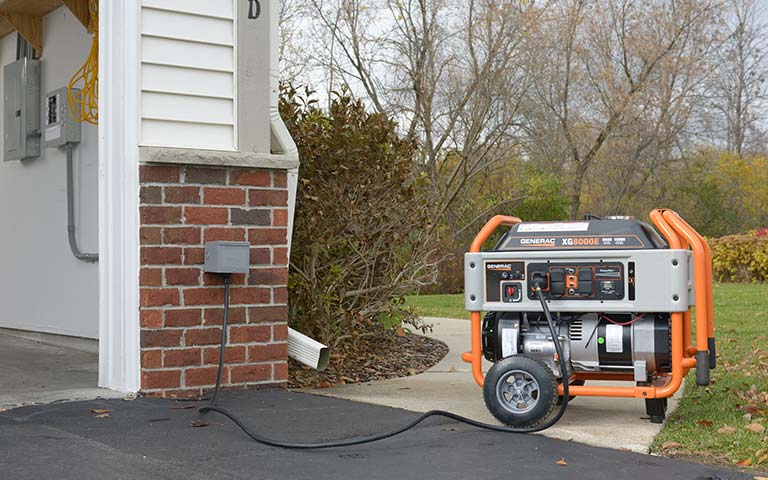 The wattage output only is one factor to consider when choosing the right portable generator for an event. The following are considered the best uses for each of the portable generator types and why you should carry these in your equipment rental inventory to meet customer needs.
Small portable generators. These smaller units range in power output from 500W to 4kW and are used mostly for camping and tailgating. Many inverter-type generators are made in this size range and have benefits over a conventional portable generator. Inverter generators are quieter, lighter and more fuel efficient than a conventional generator, to meet the needs of customers with small gatherings in a remote location, such as a camping trip bachelor party. Another benefit to these generators includes the ability to connect them to each other for additional power. However, not every portable generator has this ability, so keep this in mind when renting these units to customers. Other uses for generators this size include powering tools used in the setup of an event, powering a cell phone charging station at a music festival and keeping food warm under the tent at a family reunion. These smaller generators also are useful as supplemental power sources for a large tented event, especially because the walls of a tent aren't sound-dampening. Placing them near an area of the event where you need a quieter power source, such as a speaker system or child's play area, is a good use of the unit's benefits.
Medium-sized portable generators. The next size of portable generators ranges in power output of 5kW to 20kW. These units have enough strength to power multiple large appliances in a home when there's an outage. Portable generators of this size do not come in the quieter inverter-style versions, but they are more powerful. These portable power generators are often used on small- to mid-size construction sites. This product also is for the customer building a home or has enough room around a tented family reunion to place the generator far away from guests' ears.
Large mobile generators. Mobile generators are the true powerhouses of all the portable generator types. Their power output ranges from 10kW to over 600kW, accounting for multiple uses. While some of the larger medium-sized generators are efficient for medium-sized tented events of around 50 to 100 guests, many mobile units are sound attenuated, have larger and more efficient fuel tanks, and are able to run a large event without the help of other portable power. Large tented weddings, state and renaissance fairs, charity dinners and gala events, and outdoor concerts will likely require the usage of a unit or multiple units of this size. Tented events are as popular as ever and portable generators are likely to be a necessity to power some small aspect of the party.
For more information on generators, contact South Shore Generator in Wareham, MA.
---