July 28, 2020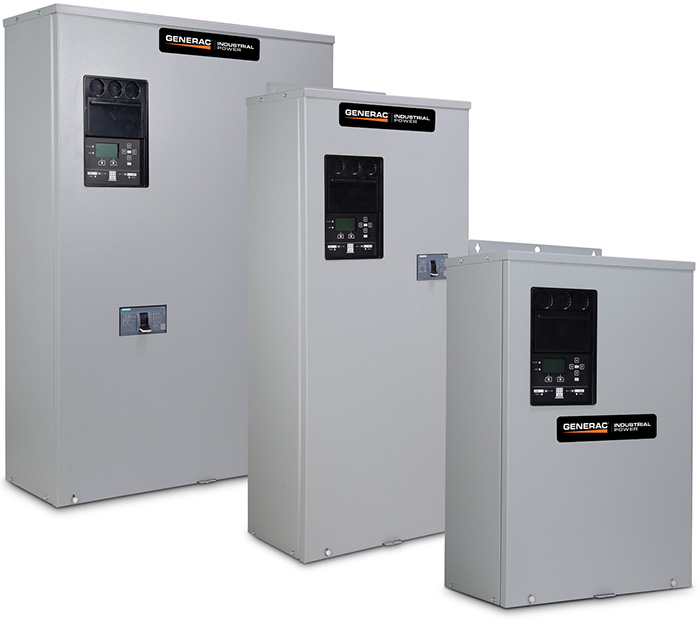 Generac transfer switches make it possible to switch between utility and generator power. Depending upon the application, the transfer switch will either work automatically or manually.
PORTABLE GENERATOR TRANSFER SWITCHES
Safely deliver the full power of your portable generator to your home's electrical system with a Generac manual transfer switch. Never run an extension cord from your portable generator to your individual appliances again.
BUSINESS STANDBY TRANSFER SWITCHES
Automatically transfer power from a permanently installed standby generator during a power outage, or manually deliver the power of a mobile generator into your facility for temporary use.
Generac offers a full line of Industrial Transfer Switches to meet varying needs from light industrial applications all the way to the most demanding critical installations. All Generac switches offer contacts that are silver composite which resists pitting or burning, ultimately leading to longer life and the reliability you expect. These switches are ISO 9000 certified, meet all relevant NEC codes, and are rated for full load transfers in critical operating, emergency, legally required, and optional power systems. Generac's flexible platforms offer a variety of switching technologies for customized solutions to meet any project needs.
Automatically transfer power to your generator during an outage. Contact South Shore Generator in Wareham, MA.
---