September 7, 2016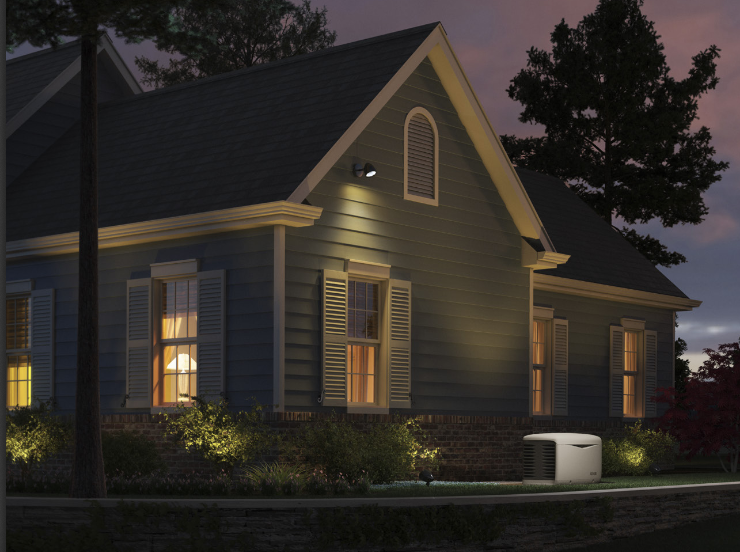 The KOHLER 24RCL s a 24 kW standby generator which is designed to meet the growing demands for power that larger homes and small businesses require. This stationary generator provides industrial-grade power in a compact design that's ideal for residential and light-commercial applications.
As homes expand in size and constant connectivity is increasingly emphasized, as well as businesses becoming more technologically advanced, the demand for reliable power continues to grow. The 24RCL model features an industrial-grade engine that can power everything in a large home or small business, including major mechanicals to sophisticated electronics. It provides high-quality, reliable backup power to keep homes and businesses functioning when power is lost during extended periods.
The 24RCL is designed for whole house power, meaning all major systems and appliances – including HVAC, lights, refrigerators, sump pumps and security systems – will keep running during an outage. It can also protect sophisticated and sensitive electronics like smartphones, entertainment systems and computers. Besides larger homes, the 24RCL generator can be specified for light commercial applications, such as retail shops and small professional offices.
In addition to providing high-quality clean power, the 24RCL offers "neighborhood-friendly" operation. Its patented, three-fan, automotive-style cooling system contributes to quiet operation and reduced sound levels. The system runs at 61 decibels during normal operation and 55 decibels during weekly exercise, which is no louder than a typical conversation. S
imilar to other KOHLER standby generators, the 24RCL automatically turns on within seconds of a power outage. Its runs on self-feeding fuels like liquid propane (LP) or natural gas, so there's no need for refueling. Other features of the KOHLER 24RCL include:
1,800 rpm, 2.2L inline-4 cylinder engine
60 Hz single-phase and 60 Hz three-phrase (208, 240 and 480V), running on natural gas or LP
Corrosion-resistant, neutral-colored aluminum enclosure
KOHLER brushless, rotating field alternator with broad range reconnectability
RDC2 controller
Compatible with LCM, RXT, RDT RSB, ATS's and OnCue Plus® Generator Management System (GM81385-KP2-QS) and Programmable Interface Module (PIM)
UL/CSA certifications
Five-year warranty
For more information contact South Shore Generator in Wareham, MA.
Source: kohlerpower.com
---