October 17, 2016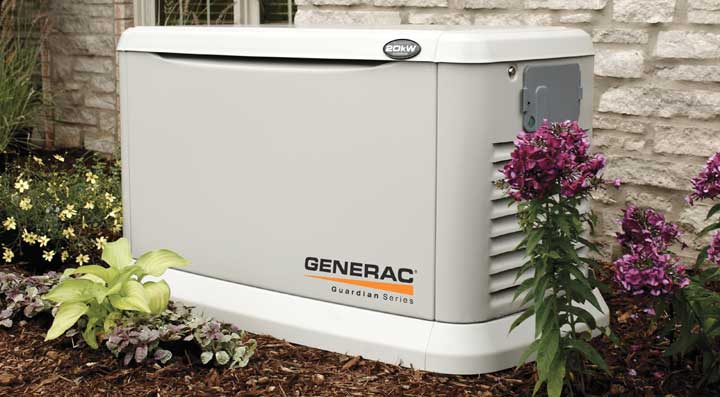 A new study by Generac Power Systems shows that two in five Americans living in the top U.S. cities impacted by power outages would experience feelings of panic in the event of a blackout. This latest survey from Generac reveals compelling data regarding the threat to American homeowners' sense of comfort, security and convenience caused by a disruption in power. The feelings of vulnerability are also impacted by how informed and prepared homeowners feel.
The research paints a picture for Americans' sensitivities to their dependence and confidence in electrical power supply, in that power outages ignite more fear in some Americans than others, depending on where they live.
The study surveyed residents in Philadelphia, Detroit, Atlanta, Dallas, Winston-Salem, Boston, Oklahoma City, Chicago, New York and Minneapolis, where power outages have been the most frequent in the last five years. Since 2010, blackouts have impacted almost 40 million residents in these major metropolitan areas.
Power Outages Take An Emotional Toll on Residents
Mother Nature can be scary. Storms, especially those that physically knock down powerlines, bring loud noises and flashes of light. The feeling of having no control over the weather, of being powerless, can create high anxiety. The Generac Power Outage Survey results indicate that threatening weather conditions makes those living in Atlanta, Winston-Salem, Oklahoma City and Dallas experience a sense of dread over other emotions. There is contrasting news in Minneapolis where they feel excitement about an oncoming storm, in addition to having the highest amount of confidence in their city to be able handle a blackout. However, if there is potential for the power to go out during a storm, the top cities to panic are Detroit and Philadelphia.
When asked specifically what it was about threatening weather that made them panic, the most common answers were "that my loved ones might be in danger" (59%), "that my home might be damaged" (48%), and "that I might experience a power outage" (40%).
Among those panicking about a potential thunderstorm or snowstorm, the threat of a power outage causes more anxiety than being stuck in one location or being unable to accomplish necessary tasks.
The survey also found that Americans' reaction to a power outage often goes hand in hand with whether they believe their city is prepared. Confidence in their cities' ability to deal with a power outage could have a major impact on their particular reaction to a major storm. In recent years, dramatic weather coverage has seen a new lexicon of words like "snowmageddon" and "stormapocalypse" to describe forecasted weather events, which can also incite a significant emotional reaction from homeowners.
Millennials and Parents are Connected and Concerned
More Millennials than non-Millennials (49% vs. 33%) and more parents than non-parents (47% vs. 34%) in the top blackout-prone cities would panic in the event of a power outage. Millennials could be more anxious about being without power because of their reliance on electronics. In the event of a blackout the first place that 31% of Millennials would go for updates would be Facebook, Twitter or a news site.
Reducing Anxieties Over Outages
Generac Power Systems has a solution to put these top fears to rest. The Guardian line of home standby generators protect the home automatically. Generac invented the home backup generator and has a network of dealers and installers nationwide. Generac continues to invest in product improvements that address customer expectations and ensure their peace-of-mind. As our lives become increasingly dependent on power, we continue to find new ways to make backup power solutions affordable and accessible to all.
The newest generation of Guardian home standby generators features improved connections to a home's existing natural or liquid propane gas line. They will turn on automatically and within seconds of utility power going out, provide power to back up the entire home or just the most essential items. Installation efficiency upgrades allow units to be put in "direct to dirt" saving both time and money.
Home standby power gets rid of the top three causes for concern during a storm. The new Guardian turns on within seconds of a power outage, it safely keeps the lights on for your family, it keeps the heat on so there's no threat of freezing pipes, and most of all, it eliminates the fear of a power outage.
For more information on residential generators, contact South Shore Generator in Wareham. MA.
Source: power-eng.com
---