January 10, 2017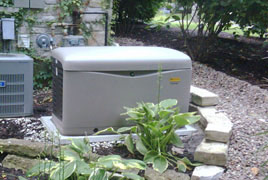 With much of the country bracing for blistering cold temperatures and continued winter storms, now is the time for homeowners to ensure they are prepared for power loss this winter.
Severe weather is the single leading cause of power outages in the United States. Don't wait until it's too late to protect your home and family. In addition to these helpful power outage hacks, it's also important to consider the ultimate backup plan for your home – a standby generator. Generator manufacturers like Kohler produce a variety of home standby generator models, as well as portable and commercial options depending on your needs. To learn more about backup power options, sizing and costs, visit South Shore Generator.
A global force in power solutions since 1920, Kohler is committed to reliable, leading-edge products and comprehensive support. The company provides complete power systems, including generators (portable, residential, industrial, and marine), automatic transfer switches, switchgear, monitoring controls, and accessories for emergency, prime power and energy-management applications.
For more information on finding the right portable generator to keep your home running all winter long, contact South Shore Generator in Wareham, MA.
Source: prnewswire.com
---