June 18, 2021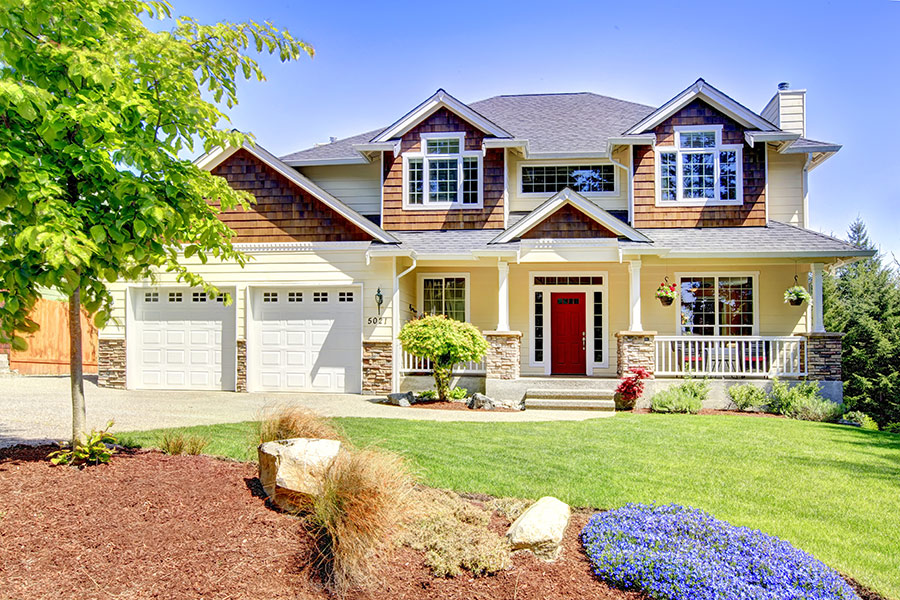 Considering all the associated responsibilities and costs, homeownership can sometimes seem like a full-time job. But your home should be a place where you can unwind and enjoy life, not a source of stress, worry, and hard work. You can make owning a home a little easier and more fun by taking advantage of free support and expert advice that can help you get the most out of your investment.
Seek Support
Being a good homeowner is especially hard if you're new to the job. Before you decide to purchase a home, determine your financial readiness for this important step by taking Money Geek's online quiz. Next, locate a first-time homeowner program in your state that may offer assistance and special financing for qualified buyers.
Boost Your Worth
Even if you're not in the market for a new house, you should keep tabs on home values in your area. The best online tools for this have been rated and collated by U.S. News & World Report. Once you have a sense of your home's current worth, check out a Consumer Reports article on easy ways to boost a home's value by 35 percent.
Be Prepared
Homeowners know that they should be prepared for emergencies. But where to start? SBP is a nonprofit that assists homeowners and entire communities to find the right insurance and establish preparedness plans before disaster hits. Check out SBP's free online resources, and gain confidence in your ability to handle the unexpected.
Know Your Options
If you face any changes to your income or financial situation, you'll want to check out the Department of Housing and Urban Development's information on how to avoid foreclosure, lower your mortgage, and keep your home. There's also a HUD-approved hotline where you can get expert counseling for free: 1-888-995-HOPE (4673).
Save Energy
Energy efficiency is key to being a savvy homeowner. Your first step is Smarter House's Quick Fixes/Home Energy Checklists, which will show you where and how to save energy at home. Next, visit the DOE's Energy Saver website to learn about efficient appliances, smart design choices, and other energy-saving upgrades.
Love Your Greenery
Tons of free apps claim to make life "easier," but which are really worth your time? One that we love is Happy Plant, a customizable app that reminds you to water your plants and lets you monitor their growth.
Give and Receive
There's actually a lot of cool stuff you can get for free, from mulch to cleaning supplies. If you're looking for something unusual or specific, check out your local Freecycle community. And you can always give gently worn and new items to Habitat for Humanity's ReStore donation centers.
Clean Up
Cleanliness is a hallmark of a good neighbor—and a good neighborhood. Help keep things tidy and have some fun while you're at it by organizing a neighborhood cleanup day. Take some tips and inspiration from Doing Good Together's guide to coordinating a neighborhood cleanup.
Get Inspired
Are you ready to decorate but need some inspiration? Just download the Pinterest app and find a universe of DIY tips and design ideas, personalized to your tastes and interests. Save your favorite images, and share your own photos too.
Learn How
Thanks to YouTube, we can learn how to do just about anything for free, but sometimes there's nothing like a real classroom experience. The Home Depot offers free DIY workshops at most locations on Saturdays and Sundays. If you have kids, check out their age-appropriate classes that develop skill-building and creativity.
Find A Pro
Looking for a top-notch and affordable home contractor? While there are a number of apps and websites you can turn to, Angie's List offers millions of verified reviews and has recently added a free membership option.
Party On
One of the best ways to boost neighborhood spirit is throwing a good old-fashioned block party. Think you're too busy to participate, much less plan one? Download Building Blocks' Neighborhood Block Party Kit, a straightforward how-to that makes the project more manageable, then set a date. No more excuses!
Ask for Help
Take advantage of all the free support and expert advice available to homeowners.
Source:
bobvila.com
---