May 30, 2017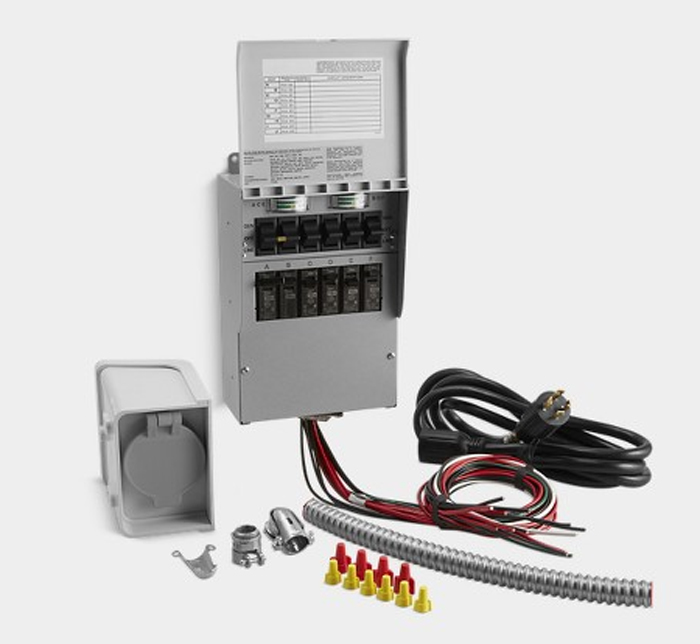 To use a portable generator without the hassle of running extension cords, install a manual transfer switch subpanel off your main circuit panel and install a dedicated inlet to power the subpanel (installing the subpanel is complex; not a DIY project). This setup gives you the advantage of powering entire circuits in the house, not just individual appliances. The drawback is you still have to start and maintain the gas-powered generator. And unless you buy a large generator (they're available with more than 15,000 watts), you're still limited in what you can power.
Before calling an electrician to add the subpanel, choose what you want to power during an outage. It's worth including a circuit that'll let you run your TV, computer and a lamp, especially if you lose power for days at a time, so you can keep everyone entertained. Plus, these electronic devices don't require a lot of wattage. The circuits you want powered will be moved from your main circuit panel to your subpanel, so they'll run when you have normal power and when you lose electricity and hook up the generator.
During a power outage, run a cord from the generator to the inlet, flip a manual transfer switch on the subpanel, and all the designated circuits will have power. Choose a heavy-duty extension cord (photo above left) with twist-lock ends (generators have receptacles for these ends) that stay in place once they're plugged into the generator and inlet. Be sure to keep the generator at least 10 ft. from the house.
For more information, contact South Shore Generator.
Source: familyhandyman.com
---