March 2, 2020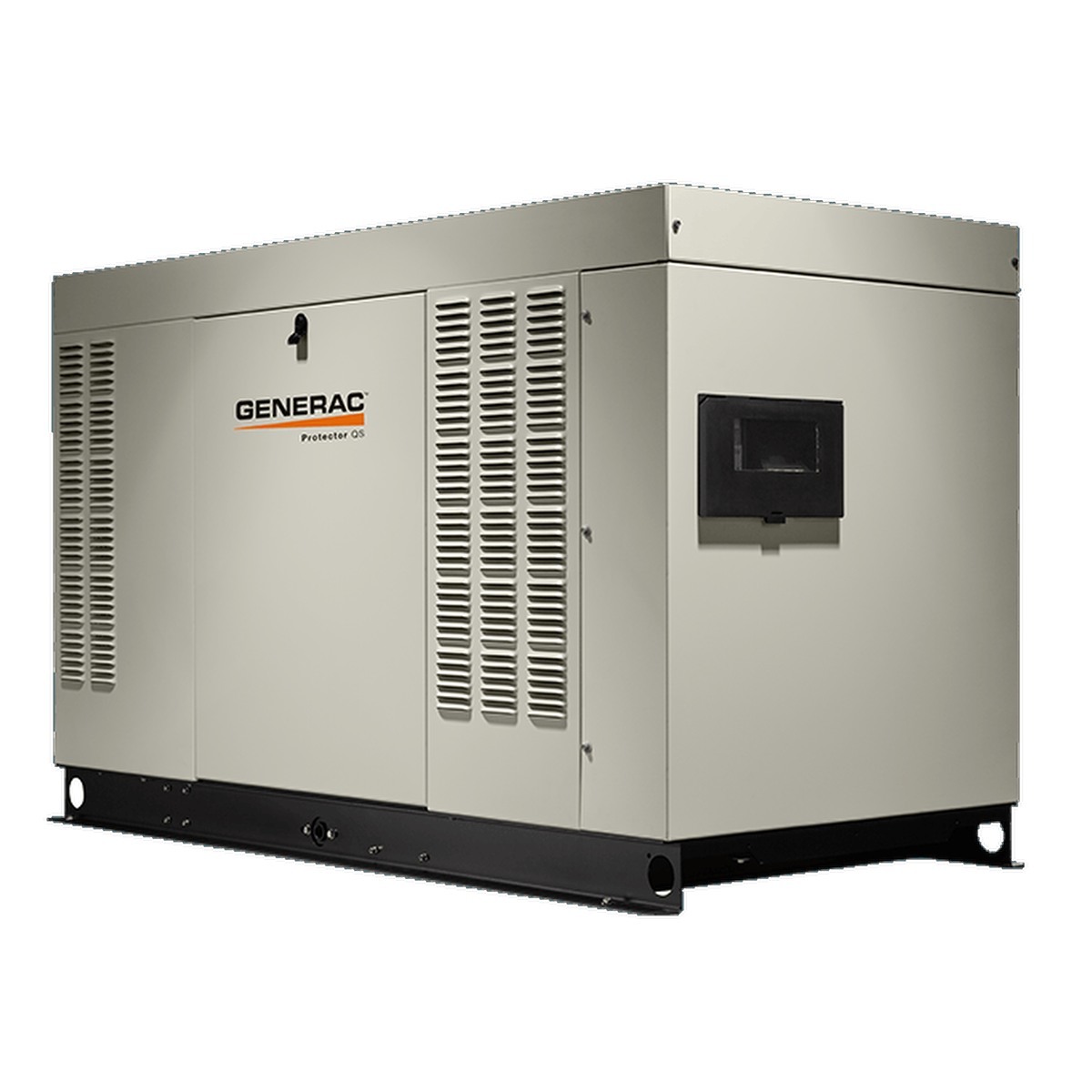 Taking Care of Business. Sometimes, you just can't afford for the power to go out. Keeping the lights on and critical business applications running smoothly can be crucial if you own or run a business. Reduce downtime and lost revenue with a Briggs & Stratton Commercial Standby Generator. Our extensive and diverse line of Commercial Standby Generators can power it all, from a small business to a high tech luxury home.
GENERAC PROTECTOR 22KW QS STANDBY GENERATOR
Automatic Backup Power for Light Commercial Business
Looking to back up essential elements of your business? Consider the Protector Series QS gaseous generator line. These units powers sensitive business technologies and appliances during power outages, providing profit protection for businesses.
What Makes the Protector Series Such a Great Choice?
Generac's Protector QS series offers benefits that competitors can't match. Low-RPM liquid-cooled engine for additional power, but extra-quiet operation and reduced fuel consumption. Installation flexibility and cost reduction. Sophisticated, yet intuitive controls. Quiet operation. Supported by a 24/7/365 customer support team at our corporate headquarters, and a nationwide dealer network of more than 6,000 strong.
The best liquid cooled engine packs more power into a smaller footprint - ideal when space is a premium. The neutral styling, color and small footprint fits unobtrusively into landscaping.
Quieter, Greener, More Powerful
Engineered to run at only 1800 rpm for substantially quieter performance, the low-speed, liquid-cooled engine on the Protector QS Series packs more power into a smaller footprint than air-cooled models. Enjoy reduced fuel consumption, and long engine and alternator life.
Clean burning, continuous fuel choice of natural gas to LP.
True Power™ Technology
Delivers best-in class power quality with less than 5% total harmonic distortion (THD) for clean, smooth operation of sensitive business electronics and appliances.
Evolution™ Controller
A cutting-edge, intuitive control. The Evolution controller features a multilingual, two-line LCD text display with color-coded, backlit buttons. It has received upgrades, including USB flash capability, smart battery charging, voltage adjustment, and backlit membrane pad style buttons.
5-year limited warranty with extended warranty options are available
We are proud of our innovative product design, high quality and first-class reliability so we stand behind them with a strong 5, 7 or 10-year limited
Sturdy galvanneal steel enclosure with a durable powder-coat finish for superior weather protection.
Aluminum Enclosure NOW Available
Aluminum enclosures provide enhanced durability, and are corrosion resistant, a significant benefit for those businesses residing in coastal and salt-water environments.
Quiet-Test™
ll backup generators run a weekly test to ensure the system is running properly. Thanks to Quiet-Test, your Protector Series generator runs its self-test at a lower, quieter RPM, and can be programmed to run weekly, bi-weekly, or monthly.
Mobile Link™ Remote Monitoring
Mobile Link is the cellular remote monitoring system from Generac that allows business owners to check the status of their generator from anywhere in the world, using a computer, tablet or smartphone.
Additional Features
Improved stub ups and electrical connection access decrease installation costs. All connections are dual conductor rated, and the implementation of quick connects for the control wires, completely eliminates the need for crimping or lugging.
Improved customer connection access, which decreases installation costs.
For more information on the GENERAC PROTECTOR 22KW QS STANDBY GENERATOR, contact South Shore Generator in Wareham, MA.
---