August 3, 2021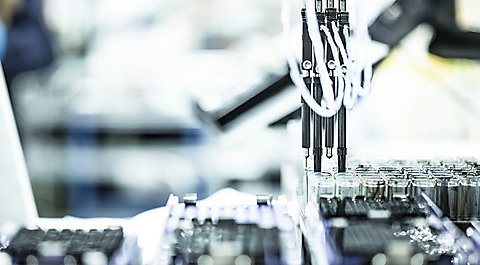 The Kohler Fluid Analysis program is a preventative maintenance tool that gives you a look at exactly what's going on inside your generator. It tells you the condition of both the unit and the fluid without disassembly. And since fluid changes can be difficult and not always convenient, fluid analysis can help you identify small problems before they become costly failures.
BENEFITS
Maximizes asset reliability
Optimizes equipment performance
Archives peak efficiency
Optimizes drain intervals safely
KOHLER OIL TEST PACKAGES
Basic testing examines oil for contamination such as water, dirt, wear metals, and coolant. In addition, advanced testing evaluates the oil's ability to continue protecting the system and allows you to optimize drain intervals.
KOHLER COOLANT TEST PACKAGES
Monitor all coolants for metal corrosion, inhibitor levels, contamination, and the ability to control fluid temperature.
DIESEL FUEL TEST PACKAGES
A variety of test packages allows you to screen diesel fuel regularly or run a series of tests to discover the cause of problems you're facing.
Keep your generator ready to run and protect your investment, with the Kohler Fluid Analysis Program and Kohler Genuine Oils and Coolant. Contact South Shore Generator in Wareham, MA.
---