November 1, 2021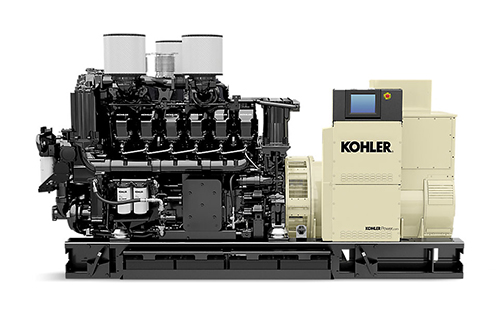 THE FUTURE OF TIER 4 FINAL
Most Tier 4 genset solutions require massive, expensive aftermarket parts. Not KOHLER® KD Series™ generators.
No DPF. No DOC. With only a SCR, we've removed all those complicated aftertreatment specifications. Not only that, since KD Series generators are built for prime power and peak shaving, your clients can save big on utility bills.
NECESSITY OF TIER 4
Since 2014, all stationary nonemergency generators operating in the U.S. must be powered by an EPA-certified Tier 4 Final engine. Common stationary nonemergency generator applications include
Primary Source of Power to Facility
Peak Shaving
Curtailment/Interruptible Rate Programs
Supplying Power to Electrical Grid
WHY KOHLER KD SERIES™ TIER 4?
No need for:
Diesel Oxidation Catalyst (DOC) or Diesel Particulate Filter (DPF)
Regeneration
Compressed Air
Additional Sound Attenuation
POWER CONSIDERATIONS
Designing power systems that meet requirements for the highest levels of uptime requires expert attention to system architecture and equipment redundancy. Total system integration means your generators, transfer switches, paralleling switchgear, and controllers are all designed to work together. We know you have a lot to consider. That's why we make it easy.
Contact us today and experience The KOHLER Difference.
---