September 17, 2018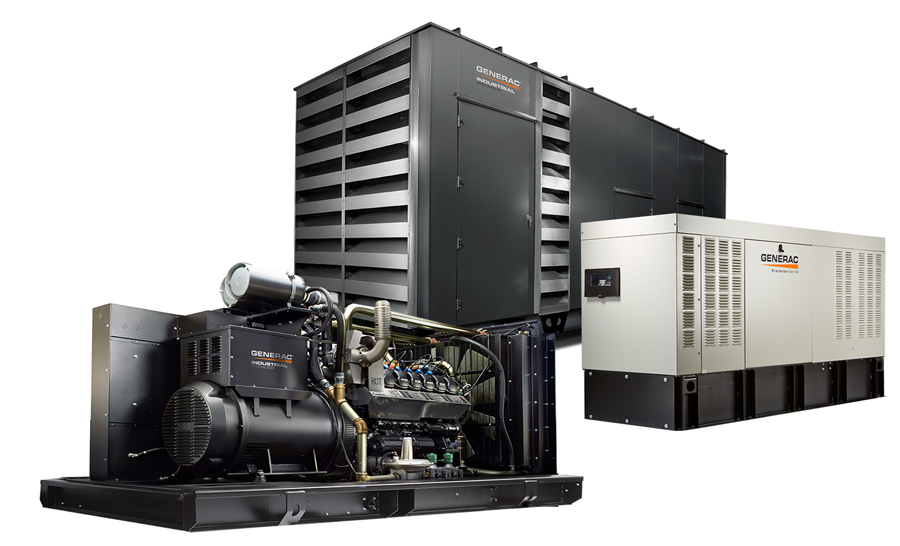 The backbone of America relies on power generator manufacturers. Everything from vehicles to medical equipment to furniture to electronics to aerospace to pulp and paper mills to plastic molding, and so much more. When the power goes out due to grid failures or weather, you could suffer inventory losses, equipment failures or miss "just-in-time" delivery dates resulting in the loss of thousands or even millions of dollars in revenue. For many processes, loss of power spoils the end product which now becomes scrap and has to be disposed. Staff members working overtime hours will not be able to compensate for the waste.
With all that heavy lifting, you need genuine power to keep you operating during an outage. No worries— industrial generators provide the muscle you need.
Rely on Industrial Power
There are a vast array of backup/emergency and prime power solutions to meet your needs. From low kW generators that are ideal for smaller manufacturers such as tool and die shops and commercial printers to multi-megawatt solutions designed to keep large operations running smoothly.
Providing Big Power 750 KW – 2 MW Generators
The line of 750 kW – 2 MW industrial diesel generators combines the precise components, designed, manufactured, and supported by a single source—Generac Industrial Power. These components are all specifically designed and built to meet the highest reliability and performance standards.
Need More Power? Consider MPS
While many facilities can be served by a single large kW generator, your operation may be growing and need more flexibility and scalability for backup power. Generac's disruptive Modular Power Systems (MPS) allow you to easily add generators as your power needs grow. These MPS features integrated on-generator paralleling so there is need for expensive and large third-party switchgear. This means you can purchase the kWs that meet your power needs now, and grow as needed. This allows you to invest more of your initial capital in equipment or machinery that serves your core business functions.
Fuel Choices to Meet Your Needs As Well as Growing Emissions Concerns
With best-in-class engines for harsh environments, Generac Industrial Power diesel generators feature proven injection technology with increased tolerance for dirty fuel, common in generator applications, ensuring dependable performance.
While diesel has been the traditional fuel choice, many manufacturers are considering their carbon footprints and taking steps to become more eco-friendly. Should your company be considering these options, Generac manufactures generators that run on natural gas, which has significantly reduced emissions compared to diesel.
We also offer pioneering bi-fuel generators, which start on diesel and transition to natural gas as load is applied. This assures you have the initial power to take the heavy starting load of motors or other equipment, while providing significantly longer run times and less diesel fuel storage. It's a win-win-win.
Enclosures Build to Survive in Harsh Environments
The enclosures for our large industrial generators are all built in-house at one of our USA-based manufacturing facilities. We understand what it takes to not only build a generator that lasts, but one that is built to handle the conditions on your site. Manufacturing our own enclosures ensures your unit combines heavy-duty durability, noise reduction, weather resistance, and single source responsibility.
At Generac, one of the largest diesel generator manufacturers, we understand the challenges manufacturers face because we are one, too. You can be assured — we work as hard as you do.
For more information, contact South Shore Generators in Wareham, MA.
---