May 23, 2017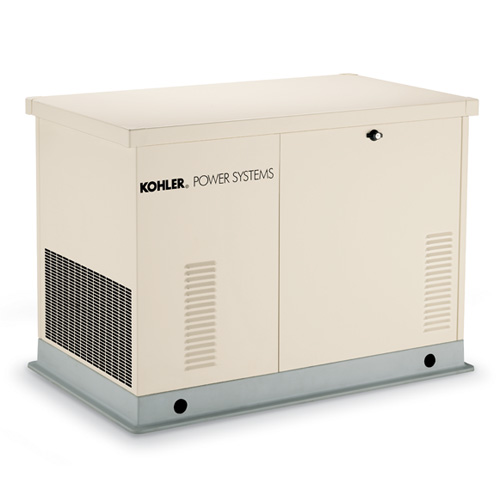 Below are the pros and cons of two types of emergency electrical generators—the portable type and the larger standby type—and tell you how to decide between them.
Emergency generators: Two options
With the American power grid becoming less reliable every year, power outages are bound to occur more frequently and last longer. That means you could end up sitting in the dark, sweating without an air conditioner, and eating canned meals while $300 worth of food spoils in your freezer. Meanwhile, your basement could flood since the sump pump is now worthless—and your kids could go crazy without a TV or computer.
Power grid problems aside, we all lose electricity occasionally. But when outages become routine, leaving you without electricity for days on end, it's time to take action by getting a generator. Smaller, portable generators are great for powering the essentials, like the refrigerator and microwave, while large standby generators can power everything in your house.
Here is an outline of both types of generators (portable and standby) and both ways to deliver backup power (extension cords and subpanels). Here are the pros and cons of each system.
Option 1: Plug-in generators
The most basic method of supplying backup power is running a portable generator in your yard, then plugging in extension cords that plug into your appliances. It's also the least expensive solution since you don't need to hire an electrician to install a subpanel. The downside is you have to run extension cords everywhere you want power and you're limited to how many things you can plug in at once (most generators have either two or four outlets). You also have to start and maintain the generator.
When the power goes out, place the generator on a flat surface outside, at least 10 ft. from the house. Don't set it under awnings, canopies or carports, or inside the house or garage. It's absolutely critical that you keep the generator away from your house and especially away from doors and windows—your life could depend on it! More people die from carbon monoxide poisoning from the gas engines on generators than from the disasters causing the power outages.
Option 2: Standby generators
Standby generators automatically turn on when the power goes out—you don't have to do a thing. This is the best option if you frequently lose electricity and want to keep all or most of your appliances running. Most standby generators are powerful enough to run a central air conditioner, kitchen appliances and other large items—simultaneously. They're also quieter than portable generators and you don't need to worry about running cords or storing gasoline. The drawback is the price. You'll need to have the generator, transfer switch and subpanel professionally installed.
A transfer switch constantly monitors power. If you lose electricity, it starts the generator automatically—even if you're not home. When power is restored, the transfer switch shuts off the generator. Standby generators connect to your home's fuel supply (natural gas or propane). If you don't already have one of these fuel lines coming into the house, install a propane tank.
Standby generators range from $5,000 for a 7,000-watt unit to more than $15,000 for a 30,000-watt unit (installation included). Home centers carry a limited selection of portable generators (but usually no standby units). Larger sizes and standby units are usually available through special order or from the manufacturer.
For more information, contact South Shore Generator.
---