December 3, 2021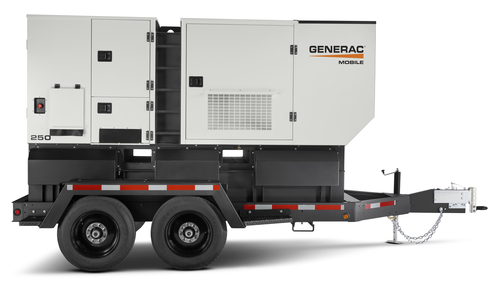 Generac Mobile offers a comprehensive line-up of mobile diesel generators, providing 8kW to 250kVA of reliable prime power. So, you can get the perfect power solution to meet your specifications or preferences. Durable, sound-attenuated enclosures provide quiet operation, suitable for a variety of applications and environments. Programmable controllers allow for ultimate efficiency and easy-to-read generator status screens.
NEW EXTENDED RUN FUEL SYSTEM
Ideal for remote locations, this new option allows for easy fuel DEF connections and fluid monitoring. Designed for use with TransCube® external fuel and diesel exhaust fluid (DEF) tanks, the system includes integrated sensors that monitor onboard fuel and DEF levels and transfer from external tanks to the onboard tanks when levels run low. And, because the system utilizes the generator's onboard tanks and external tanks, you get extra capacity.
Want more information? Contact South Shore Generator in Wareham, MA.
---