May 20, 2022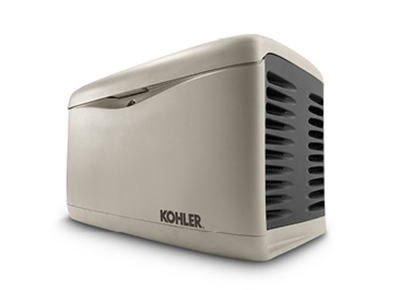 REMOTE MONITORING
Monitor your standby generator right from your smartphone with our OnCue® Plus app, available on Apple and Android devices.
NO REFUELING
Standby generators run on your home's natural gas or LP. No refueling or extension cords, just clean, reliable power.
ENGINE
Every KOHLER generator features a heavy-duty engine built to exceed the demands of standby power, providing unparalleled reliability for your home.
POWERBOOST® TECHNOLOGY
Only Kohler has PowerBoost technology. With PowerBoost, KOHLER generators can power your entire home in 10 seconds or less.
RELIABILITY
When the power goes out due to an ice storm, being without heat can get dangerous quickly. Similarly, being without AC during or after a hurricane or thunderstorm, when conditions are typically hot and humid, is also dangerous. A backup generator powers your home's HVAC system, keeping your family safe and comfortable, no matter the temperature outside.
COMFORT
Whatever the reason for a power outage, a KOHLER backup generator keeps your family safe and comfortable. With whole-house power, you can enjoy peace of mind with heat/AC, lights, hot meals, and warm showers.
DESIGN
KOHLER generators are backed by 100 years of research and development. The same approach to backup power that hospitals, airports, and nuclear power plants have relied on for decades is now available in a home generator. Our air-cooled engines with PowerBoost technology are built to provide you with a steady stream of high quality power when you need it most. We're talking heat, AC, fridge, freezer, sump pump, security system—you name it—without dropping power.
Let us help you find a backup generator for your needs. Contact South Shore Generator.
---