February 16, 2021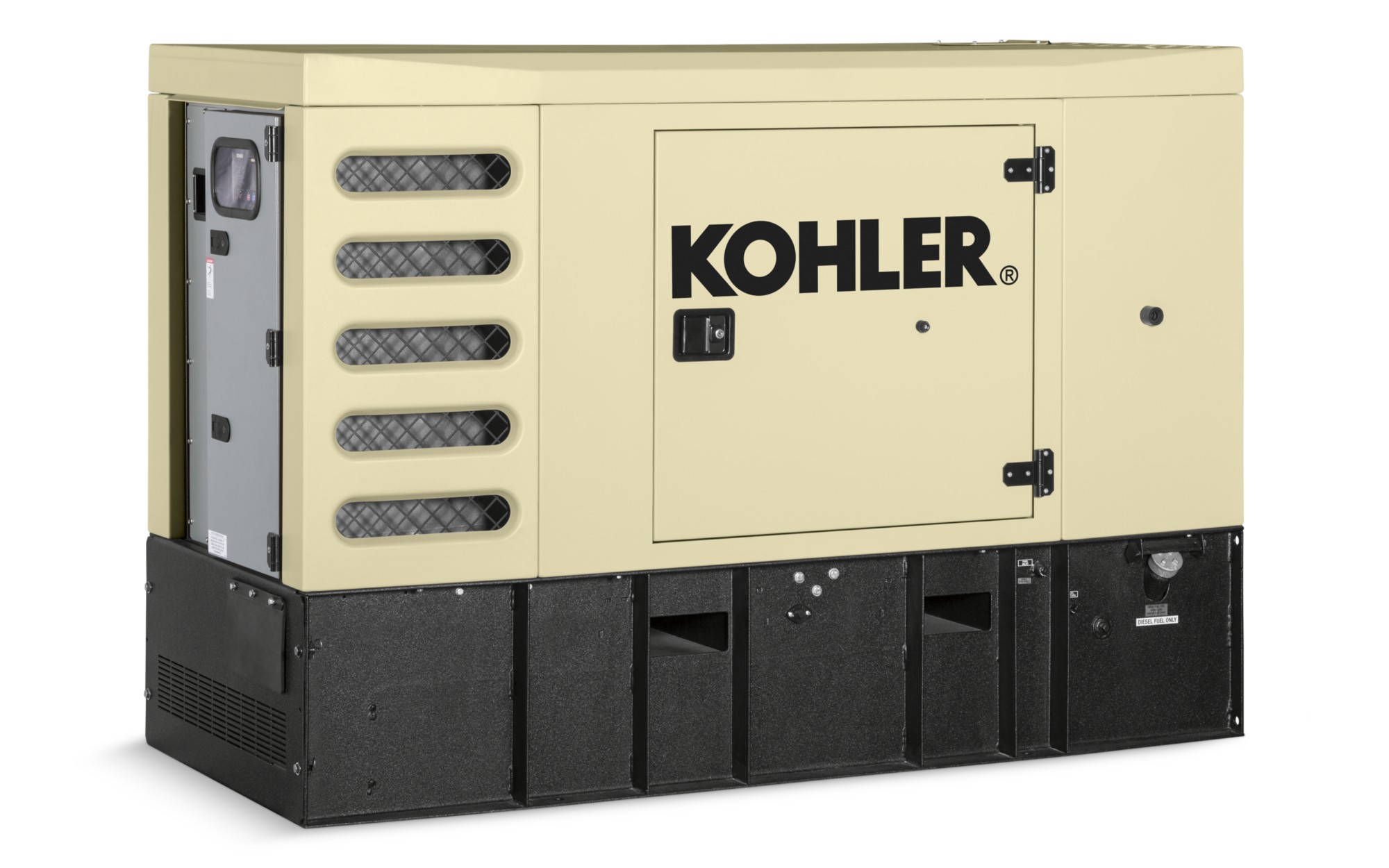 KOHLER® diesel generators are built to power any application including hospitals, gas stations, data centers, airports and more. And with our new line of KD Series generators, we offer massive power options up to 4 MW.
Industrial Diesel Generators 30REOZK4, 60 Hz, Tier 4
STANDARD FEATURES
KOHLER Co. provides one-source responsibility for the generating systems and accessories
The generator set and its components are prototype-tested, factory-built, and production-tested
The 60 Hz generator set offers a UL 2200 listing
The 60 Hz generator set meets NFPA 110, Level 1, when equipped with the necessary accessories and installed per NFPA standards
A one-year limited warranty covers all systems and components. Two- and five-year extended warranties are also available
Tier 4 Final EPA -Certified for Stationary Emergency and Non-Emergency Applications
OTHER FEATURES
Kohler designed controllers for guaranteed system integration and remote communication
The low coolant level shutdown prevents overheating (standard on radiator models only)
Durable steel, sound-attenuating housing with quiet operation of 66 dB(A) @ 7 m (23 ft.) with full load at prime rating
125% environmental containment basin for oil and coolant and 110% secondary containment tank for fuel
UL 142 listed subbase fuel tank for 24-hur run time with full load at prime rating (minimum)
Customer connection panel with main circuit breaker, remote start connection, and emergency stop switch
ALTERNATOR FEATURES
Kohler's wound field excitation system with it's unique PowerBoost(TM) design delivers great voltage response and short-circuit capability
NEMA MG1, IEEE, and ANSI standards compliance for temperature rise and motor starting
Sustained short-circuit current of up to 300% of the rated current for up to 10 seconds and enables down stream circuit breakers to trip without collapsing the alternator field
Self-ventilated and drip-proof construction
Vacuum-impregnated windings with fungus-resistant epoxy varnish for dependability and long life
Superior voltage waveform from a two-thirds pitch stator and skewed rotor
ENGINE FEATURES
Heavy-duty air cleaner with air restrictor indicator
Uses cooled Exhaust Gas Regeneration (EGR) and diesel oxidation catalyst to meet Tier 4 Final without a Diesel Particulate Filter (DPF)
Lockable battery disconnect switch
Electronic isochronous governor
For more information, contact South Shore Generator in Wareham, MA.
---