June 11, 2018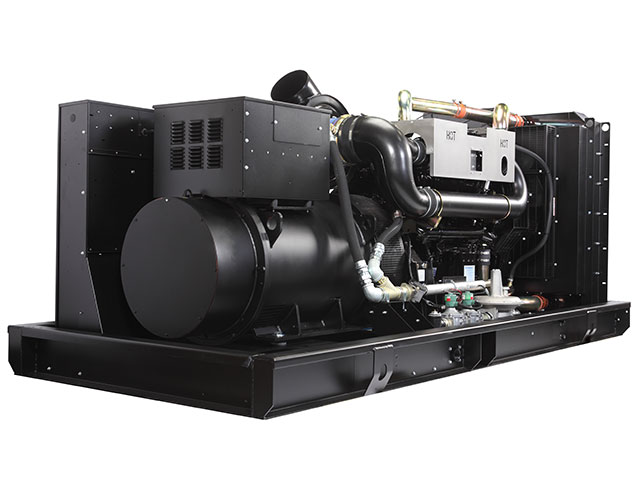 Comparing configured versus standard generators is like comparing apples to oranges, it can't be done. They are different and they are different for many reasons.
Some facilities and applications can use essentially "off the shelf" generators, like our Protector Series. These generators raise the bar for light commercial standby units with performance and reliability as well as ease of installation.
Customization Around Unique Needs
Generac has found, however, that most large commercial and industrial applications have unique needs requiring custom specifications. This may include factors such as the electrical or fuel requirements of the generator – or the installation location—on an outside pad, indoors, parking garage, or up on a rooftop. And in many cases, a generator system may need to be configured to meet specific noise requirements, or NFPA code requirements.
Fuel choices are now playing an even greater role…while diesel has been the traditional choice, natural gas, and bi-fuel generators offer greatly extended runtimes, so you can protect your facilities for much longer periods of time during a crisis. These generators are also eco-friendly with fewer emissions compared to diesel so many businesses are making the switch. And Generac's Bi-Fuel™ generators are the only ones fully integrated—and EPA compliant—straight from the factory.
Modular Power Systems (MPS) Grow with Your Power Needs
Your business could be a start-up, so while you want to make a smart investment in backup power, you also don't want to buy more kWs than you need. Our innovative Modular Power Systems (MPS) allow you to start with a smaller kW generator and then "plug in and play" additional units as you grow. And those units can feature different fuel options. This gives you genset redundancy and scalability. Win-win.
Tailor Components for Your Needs
Your application may need larger alternators, sound-attenuated enclosures, or other specially engineered features, and we can deliver that. Generac's configured generators are created to give you performance, reliability, and durability. Our Power Design Pro™ app can help you size your generators as well as recommend options that meet your design requirements.
For more information, contact South Shore Generator in Wareham, MA.
Source: generac.com
---