May 22, 2019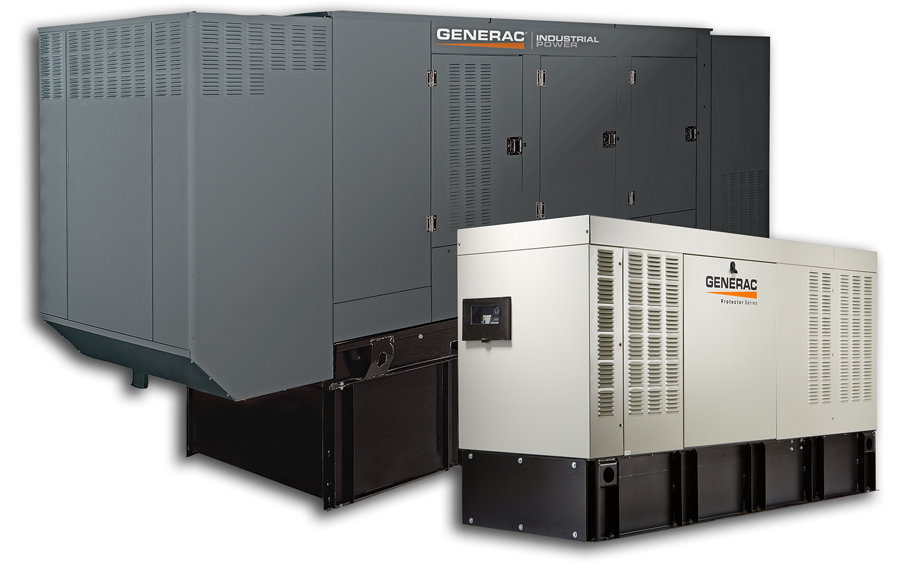 Most of our everyday lives are heavily reliant upon electricity. Residential and commercial generators provide backup power or whole-house power in the event of a power outage. Likewise, portable and inverter generators provide a main source of power to remote and mobile locations such as construction sites, RVs and boats.
Generators can be expensive depending on the type. Important things to consider when choosing a generator include size, output, capacity, fuel efficiency, noise level, technology and cost.
Commercial standby generators
Commercial standby generators are similar to home standby generators but on a larger scale. Commercial models can use paralleling systems to connect multiple generators and provide more power from a single line.
Businesses
Businesses with backup generators will never lose revenue due to lost productivity or downtime during a power outage. Essential businesses like hospitals, airports, data centers or government facilities will never have to worry about not being able to perform critical tasks when the power goes out.
People who host outdoor events
If business entertains or hosts events outdoors, a portable generator will allow you to power outdoor lights, heaters, fans and more.
GENERAC
For over 50 years, Generac has been making residential standby generators. Today it also makes portable and industrial generators, fully automatic transfer switches and accessories for backup power applications. Consumers can choose from multiple fuel types for their generators and many different series and models based on their specific needs.
KOHLER
Kohler can trace its roots back to 1873 making cast iron castings. Today, along with plumbing fixtures, engines and furniture, it manufactures multiple models of industrial, home, portable, mobile and marine generators. Kohler generators can be fueled by natural gas or diesel and can be used to power anything from campers, boats and RVs, to large businesses and data centers.
For more information, contact South Shore Generator in Wareham, MA.
Source: consumeraffairs.com
---