September 6, 2023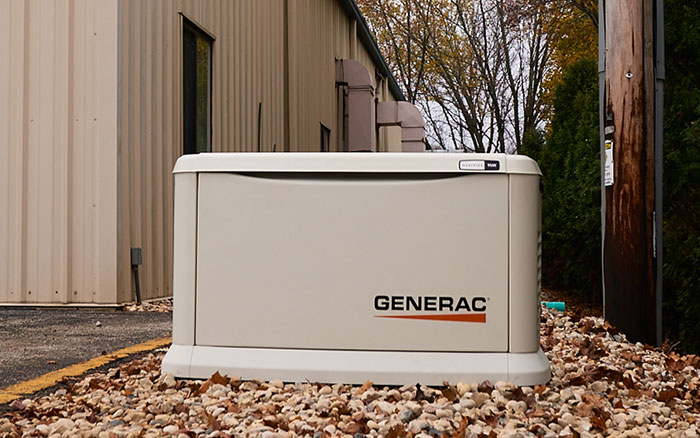 How they work
Instead of electricity, backup generators run on natural gas or liquid propane, so your home needs access to one or the other. The generators have a transfer switch connecting them to the electrical panel that tells the home to switch from the power grid to the generator when service is disrupted. Unlike portable models, a standby doesn't need refueling because it taps into your natural gas or liquid propane line.
It's an investment
Expect to pay for the unit and transfer switch, plus installation. Installation costs range depending on where you live; the location of your gas meter or propane tank and electrical panel (whether they are next to one another or on opposite sides of the home); whether you have a flat or steeply sloped yard; the ease of access; and permitting fees. Typically, installation takes a day.
What you power determines size
The greater the wattage, the more you can power. Whole house generators range from 7.5 kW toc4 26 kW. House size doesn't matter as much as how much power you need, says Adams. You decide what you want to power during an interruption: the entire house or just essential circuits for things such as central air, large appliances, the garage door and the primary bedroom. Typically, an installer will perform a walk-through assessment of your home to calculate how much electricity is being used. Or you can check your energy bills for average kilowatts per day usage, suggests Kollontai. Also, Generac has an online home back up sizing calculator.
You need a professional installer
Installing a standby generator is not a DIY project. Adams recommends finding someone who installs generators on a regular basis, rather than someone who does it once or twice a year. A specialist handles the job from start to finish — assessing your needs; ensuring you are in full compliance with municipal codes, HOA rules and required permits; installation and hookup to gas meters or propane tanks; and follow-up maintenance.
Because you don't want to be scrambling to choose one during a power outage, it's best to shop ahead of time. Visit South Shore Generator where you can view different products, makes, models and sizes. You may even be able to try the product, so you can see what might fit best for your home, try some of the newest features and hear the noise level.
An in-person visit also allows you to check out the dealer. Ensure they are licensed and insured, and that they employ factory-certified technicians.
And ask how they respond if the generator doesn't turn on or work during an outage.
A generator is a piece of 20-year equipment, so you want a company that's going to be around for 20 more years.
Source: washingtonpost.com
---