November 6, 2023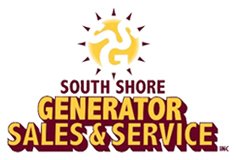 South Shore Generator Sales & Service
2696A Cranberry Hwy, Wareham 508-295-7336
www.ssgen.com
Company culture.
At South Shore Generator, we have some of the most caring and dedicated employees. Our team is full of awesome individuals who are willing to help one another and rise up to the challenges that we are faced with on a daily basis. We put families first and work to be as flexible as our work will allow us to be with everyone so they can show up for us when it's our turn to shine and we like to have some fun along the way. We spend more waking hours with our co-workers than we do with our own families some weeks and it is important to have an open, honest and fun atmosphere for our team to thrive.
Employee awards and incentives.
We name an annual Employee of the Year, honoring one member of our field service team and one member of our office team for their overall performance for the year; a team member who has conducted themselves with dedication to our team and customers throughout the year showing an outstanding example of teamwork and fanatical customer service to both internal and external customers. We give each individual a monetary reward, although in years past we have given away vacations as well. We offer tenure bonuses, referral bonuses for new hires, performance bonuses at our discretion during periods of high volumes of work, we do annual performance reviews, monthly one on ones AND our favorite is our annual company event day so we can just hang out together and do something fun.
Advancement and/or training opportunities?
We try to set a path for everyone from hire to retire with SSG. Once we know the fit for our company is right we are willing to adjust along the way to accommodate our people to keep them here. We put training plans together on an individual basis for our field service technicians depending upon their skill levels, some online, some in person, some at the factories. In addition, our administrative team has access to some technical training so they feel more comfortable in what they're talking about, whether our service manager comes in and shows them equipment in the back shop or we give them access to some of the online training our field service techs do.
Hiring.
We love to promote from within if there are people interested in moving around. Knowledge is power and the more aspects of the company operation you know the more valuable you are. We do a fair amount of outside recruiting and hiring for the technical positions.
Communication.
We use all methods of communication and although emails have a nice way of getting to the masses we do work hard to make a point to get our managers in front of our team one on one monthly for our inside office team and quarterly for our field service team. As a company we host an annual breakfast meeting at the beginning of the year to review our previous year's performance and talk about our objectives for the upcoming year to keep everyone on the same page.
Above and beyond.
Many of our field service techs go above and beyond every day from the many compliments we get from our customers on their performance and work in the field. I also hear our office staff taking the extra time with customers on the phone and working hard to accommodate schedules, both the customers and our field service technicians, all day long. Then there is our back office support staff that works hard to help the field service techs get everything they need to get out and get started on their day lugging and loading and unloading and cleaning.
Giving back to the community.
We participate in numerous golf tournament sponsorships, monetary donations of various charitable causes and generator donations to Habitat for Humanity and both of Tommy's Places.
---