South Shore Generator Testimonials, Wareham MA
A good reputation takes time to develop. After almost 30 years supporting local electricians, contractors, homeowners, architects/engineers and local businesses such as Eastern Bank...
Here's what our clients have to say about South Shore Generator: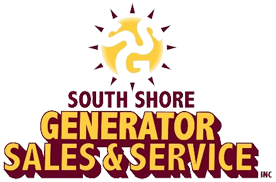 South Shore Generator

5

out of

5
based on
18 ratings.
18 user reviews
Awesome group of people. I bought a 20kw honeywell(made by generac)generator online. Got it, installed it. 2 weeks later lost power , it ran for over 8 hours. It was leaking oil when I checked. Long story short, cracked block. South shore found the crack, replaced engine. All was well cept for a wrongly gapped spark plug. They replaced spark plug and she purrs like a kitten. Very competent group of ppl, they are not magicians. For they're field and what they have to deal with, they are top knotch. Honest effort from them. Can't really ask for more!!!
Jeff D.
---
Exceptional!!! Beth has been an amazing contact during the entire process, stream-lining the entire process, answering every question and concern. Beth is gem.
Recommended by my brother in NH. He was told by a friend that SSG was the ONLY one to call.
Sandi was very knowleadgeable and responded to all my calls.
Without a doubt, I already recommended to many friends.
Service has been superb!!! The service people were efficient, and explained everything I needed to know about the system. They were very kind and respectful of my items and left everything neat and clean. I had to call when the system was first needed because it did not work. An on-call person came asap to find a loose wire and all has been well since.
Marie B., generator customer
---
All three departments at SSG were wonderful. Sandi in sales was very comforting and professional. When Tom came out for initial start up and training, he clearly knew his stuff, but could explain things very simply. And there are not enough words to describe how amazing Beth is at keeping the project together (but I'll try). She did everything. There is no price that can put on the comfort and security we now have in our home. Thank you SSG.
David L., residential generator customer
---
I can't say enough about South Shore Generator. From the first call ... through the whole installation process, it was a refreshing experience! Everyone from their Wareham office, to their outsourced contractors were punctual, informative, knowledgeable and extremely attentive. They truly went above and beyond any expectations I had imagined.
Pam T., residential generator customer
---
Good communication, fairly priced, look forward to doing business with South Shore Generator.
Joe S., residential generator customer
---
Just a quick note to tell you our generator was a God send during the storm and outages last week. It ran perfectly for 3 days and we were so pleased. Thank you for all you do.
Mashpee Resident
---
"As an non for profit Community Health Center with three remote locations on the Outer Cape and a customer for over 6 years. South Shore Generator has been instrumental in putting together a plan which meet the strict Joint Commission, NFPA 99 and 110 requirements for a Medical Center. In addition our unique need to be able to stay operational 24/7 in the event of a major power outage to continue to provide medical care to our patients and visitors in such a remote location. With the help of South Shore's expert staff in generators We decided to purchase three new generators and transfer switch's from South shore which they also installed. We have two 50KW's generators and one 150KW generator which power each medical facility with full power during an power outage which is frequent on the Outer Cape. South shore performs our required monthly run ups on generator load and provides our yearly general maintenance of each unit. Their technicians, service manager and office staff are extremely knowledgeable and very friendly and courteous with many years of experience. Even with us being remote they have always responded day or night in any emergency we have encountered and had us up and running in no time. As a Facility Director it is imperative to have a great generator contractor on your side and South shore generator is one of the best."
Health Center in Wellfleet MA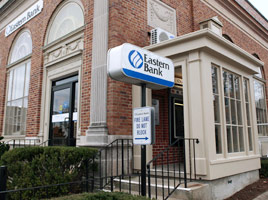 ---
"Excellent service reps who know the equipment" Orleans, MA, Resident
---
"Each of your staff has treated us with respect and understanding. We are extremely pleased and grateful to you" Hyannis, MA, Business
---
"Only show in Town!" Osterville, MA, Resident
---
"Reliable! Thank you! What a difference since I switched to your company!" Newport, RI, Resident
---
"It turned out to be a great weekend thanks to a great team effort, your technicians input and expertise is much appreciated." Lakeville, Resident
---
"Will definitely recommend SSG to my work colleagues and friends." Humarock, Resident
"Thanks for running with this and making things happen. It is truly a pleasure working with such Pro's." Municipal Client
---
"You always say what you are going to do. You show up on time and you do what you say! Why can't everyone be like you." Glenn, resident Sherborn, MA
---
"I would like to say I am extremely pleased with the people from South Shore Generator I dealt with. The gentleman who delivered the generator was extremely nice and very careful about making sure we placed the unit correctly." Cape Cod resident
---
"I would like to say I am extremely pleased with the people from South Shore Generator Sales & Service, Inc. I dealt with. The gas guy was great. He came just after the big snowstorm and was very efficient in getting the job done. He returned on a day that didn't require me to be home to get the gas inspection done and close up the unit for his end of the work. It was nice to come back and see the inspection stickers there." Brewster resident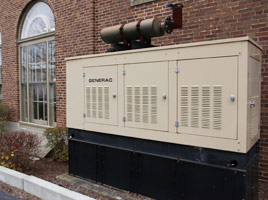 ---
"We completed the installation yesterday! I am very pleased. The electrician was a doll! He was very good at setting times with me and being there when he said he would, he did a really nice, neat job. I am extremely pleased at how organized and careful his work seems to be, he took extra care in labeling and leaving pertinent information for anyone who may come to service my furnace or do other work at my home. He was very patient when I asked questions and very good at explaining things to me. I feel very comfortable with the generator and how it all works. I am impressed and pleased to say he passed the electrical inspection, in the Town of Brewster, with the most knowledgeable and detailed inspector in the state, ON THE FIRST TRY!" Anne, recently installed a generator through South Shore Generator Sales & Service, Inc.
---
"Had a problem that was solved by "Tom" on the same day I called for service. Very pleased with the quick service and the professionalism of the staff. This is why I buy local from people I am familiar with. Thank you!" Edwin Brundage