Hope Health Walk for Alzheimer's
Come Join South Shore Generator and Alz Angels's Team for Good Cause!
The HopeHealth Walk for Alzheimer's is an extraordinary event sustained by ordinary people. For 23 years, the Walk has generated thousands of dollars through individual contributions a powerful demonstration of neighbors caring for the people in the community.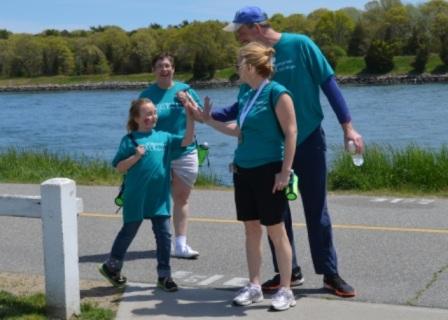 The Walk brings together people from many different communities and cultures—and attracts parents, kids, students and corporations. But everyone comes to offer hope to people dealing with the hardships of having a loved one with Alzheimer's disease and to support the programs that help those living with the disease, their caregivers, healthcare professionals and community agencies.
Alzheimer's disease is a fatal, degenerative disease of the brain that slowly diminishes a person's ability to reason, remember, respond to the environment, and carry out the most basic tasks.
Join us on Sunday, May 17, 2015
Registration at 9:00 a.m. | Walk at 10:00 a.m.
The HopeHealth Walk for Alzheimer's has been a tradition for 23 years. Formerly called Miles of Memories, it is the principal fundraiser for Hope Dementia & Alzheimer's Services. Thanks to the compassionate support of donors like you, Hope Dementia & Alzheimer's Services is able to provide an array of programs and services to meet the needs of the community we serve. These programs include caregiver education, caregiver support groups, respite grants, family consultations, telephone helpline and memory screenings.
---
---