July 29, 2019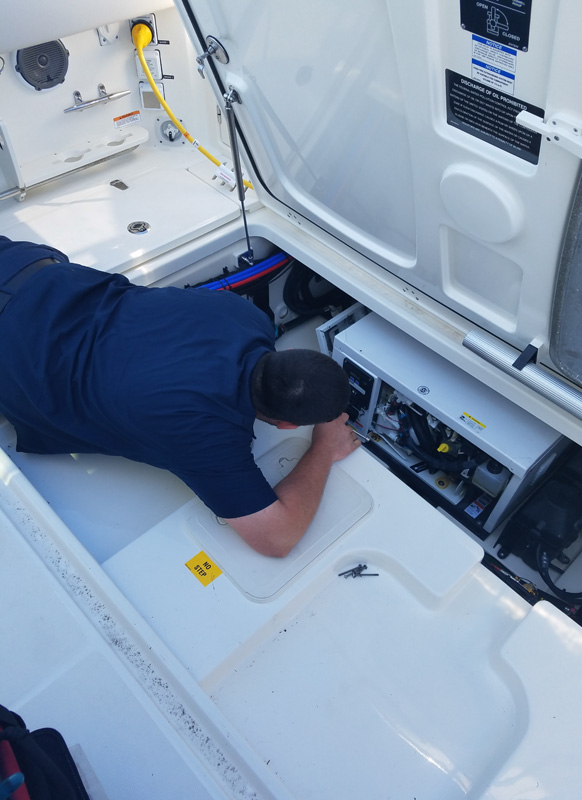 Are Kohler marine generators good?
Kohler, a US manufacturing giant that's been around since 1873, is known for making quality products across several product lines. Kohler was the first company to ever offer residential back-up generators in 1920.
When it comes to their marine generators, Kohler is constantly working to produce a smaller, lighter gen set with a smaller footprint, all the while delivering substantial power. Kohler marine generators come factory in a lot of larger yachts such as Azimut, and have an excellent service history.
Kohlers use Lombardi (acquired by Kohler) or KDI (built in-house) engines, both strong marinized engines.
New models come encased in a combination of sound-deadening foams and rigid barriers which results in a very quiet unit with low vibration.
Kohler is the most affordable of the brands, including low cost replacement parts.
If properly taken care of, following the maintenance schedule and staying on top of any issues, you should be able to get tens of thousands of hours from Kohler. Kohler has many reports from satisfied customers experiencing excellent, long-lasting performance.
When it comes to reputation, durability, severity of issues you may face, cost to repair these issues and quality of product support provided by the manufacturer, we feel strongest about Kohler.
If cost is a factor, Kohler is your brand. A powerful, yet quiet machine in an affordable package. Affordable replacement parts and repairs if needed, excellent customer support, and most importantly, a Kohler marine generator will provide you with the reliable power you need onboard.
For more information on commercial marine generators, contact South Shore Generator in Wareham, MA.
Source: citimarinestore.com
---