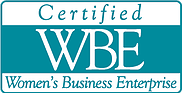 Fax: 508-291-2544
Sales Fax: 508-295-9682

2696A Cranberry Hwy, Wareham MA
info@ssgen.com
CALL US 888-339-4248
Fax: 508-291-2544
Sales Fax: 508-295-9682
2696A Cranberry Hwy, Wareham MA
info@ssgen.com
Commercial Generators, Residential, Portable Generators - Bridgeport, New Haven, Hartford CT
Since the early 1980s, South Shore Generator Service has prided itself on providing our customers with the best products and services available in the industry! We support a variety of customers including commercial contractors, local electricians, businesses and homeowners with a single source for turnkey design, installation and service of the industry's best generator systems.
South Shore Generator is a provider of electrical power generation and distribution equipment for your entire on-site power production needs. Being located in Wareham, Massachusetts enables same day service to most areas serviced.
Office Location
2696A Cranberry Hwy,
Wareham MA
Call Toll Free: 888-339-4248
Generator Products
Whether your need is to power a home and its family, a business, nursing home or large building, South Shore Generator has the product diversity to meet your generator requirements.
Commercial & Industrial Generators
Join Our Mailing List
Receive email updates on the latest news & products from South Shore Generator Sales & Service ...
×