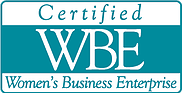 Fax: 508-291-2544
Sales Fax: 508-295-9682

2696A Cranberry Hwy, Wareham MA
info@ssgen.com
CALL US 888-339-4248
Fax: 508-291-2544
Sales Fax: 508-295-9682
2696A Cranberry Hwy, Wareham MA
info@ssgen.com
South Shore Generator, Inc. Service Request & Quote Form
To request service, please begin by completing the following form below.
For emergency service DO NOT fill out this form, call our emergency number at 508-295-7336 for immediate assistance 24/7.
We will contact you shortly!
Join Our Mailing List
Receive email updates on the latest news & products from South Shore Generator Sales & Service ...
×