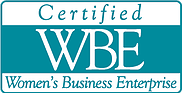 Fax: 508-291-2544
Sales Fax: 508-295-9682

2696A Cranberry Hwy, Wareham MA
info@ssgen.com
CALL US 888-339-4248
Fax: 508-291-2544
Sales Fax: 508-295-9682
2696A Cranberry Hwy, Wareham MA
info@ssgen.com
Employment - Generator Services in Wareham, MA, RI, CT, NH
Field Service Technician (SE MA & RI)
Compensation: Negotiable based on relevant experience
Employment type: Full-time
SSG is currently seeking full time qualified EMERGENCY GENERATOR TECHNICIANS for immediate openings. This is a great opportunity for the right candidate to grow and learn in a growing, steady, and secure industry that is always changing and challenging. Candidates required to be willing to work long hours when necessary, outdoors year round, have clean driving record, be part of on-call rotation, computer literate, able to read prints and schematics, have their own tools both electrical and mechanical; Diesel & gas engine experience, A/C electrical experience, Automatic transfer switch knowledge, plumbing both gas and exhaust, DOT health card, are SOME of the other experiences that are relevant.
Job requires a candidate who can work and think on their own, analytical mind, common sense, good with customers and customer service; neat, clean, tidy and organized; willing to invest in learning to continually improve their talent levels.
Company offers competitive wages with all the major benefits; yearly training, company vehicle, cell phones, GPS, laptops, and more provided; health insurance, vaca/sick time, 401k, profit sharing, bonuses, disability and much more.
---
Fill out the form below to send your resume and be a part of South Shore Generator team!
Join Our Mailing List
Receive email updates on the latest news & products from South Shore Generator Sales & Service ...
×